The price you pay for an agreement or policy depends on your business needs. All prices are shown during the wizard process. Here's an example: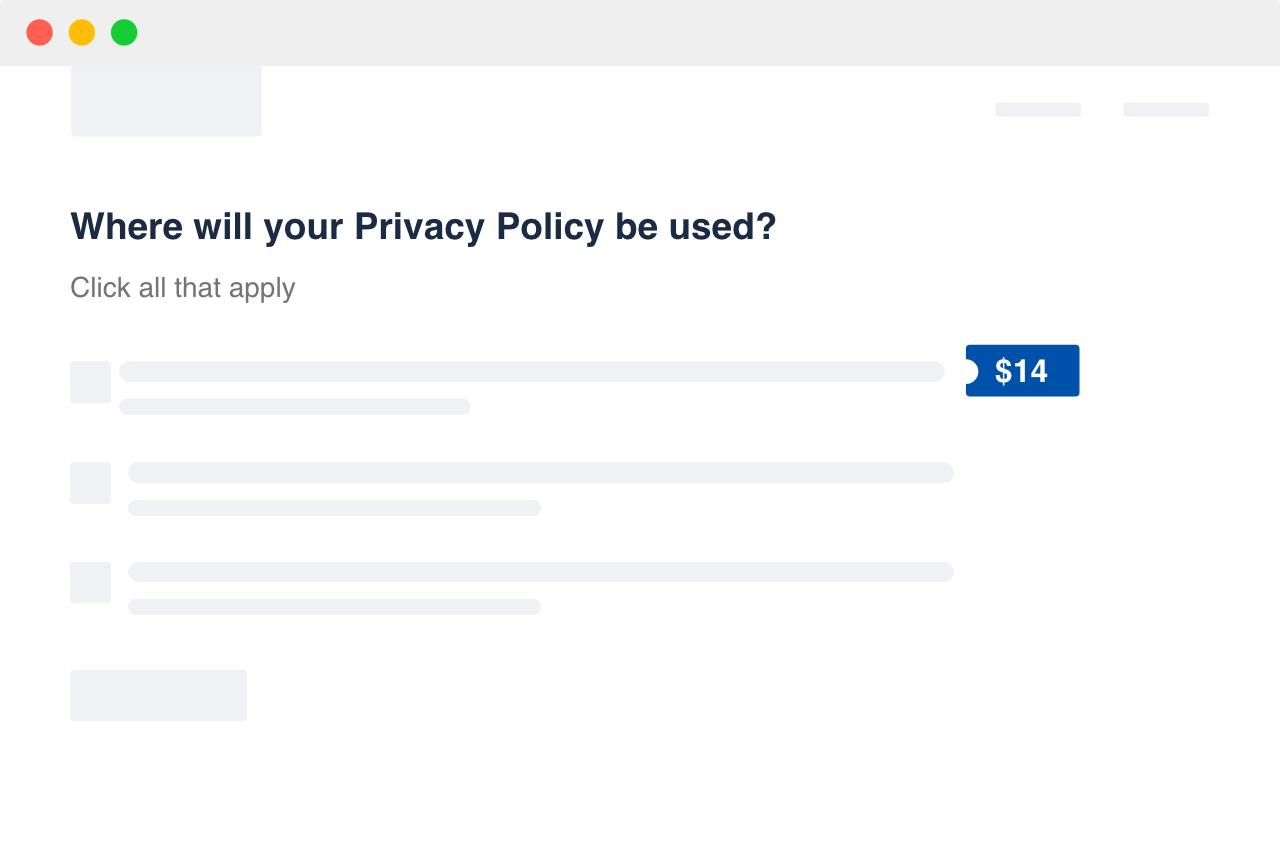 The final price is shown before checkout. All prices are one-time only. There are no recurring fees for using our service.
Our pricing model is cost-effective and, on average, saves over $200 for our customers (when comparing to lawyer's services).
Here are a few reasons why our prices are cost-effective for your business:
You will only pay for what you need.

This is the basis for our model: do not pay for what you do not need.

As an example, if your website or app has user-generated content through its pages or app screens, your Terms & Conditions needs a special clause to cover for all things related to user-generated content such as liability, objectionable content, the right to remove content, and so on.

If you don't need sections and clauses to cover for user-generated content, you do not pay.

You will only pay once.

Unlike other services that charge you a monthly or yearly subscription for an agreement or policy that you do not update often, that do not require edits or regular reviews, you only pay once to use our service - when you create the legal agreement or policy you want.

Our additional features are completely free.

It's free to host and link to your agreement or policy.

It's free to receive a notification when it's time to update your agreement or policy because of a law or regulation change.