TermsFeed is the world's leading generator of legal agreements for websites and apps.
All you need to link to the Disclaimer you create through our Disclaimer Generator is the public link.
The public link to your Disclaimer is unique and is available on the download page: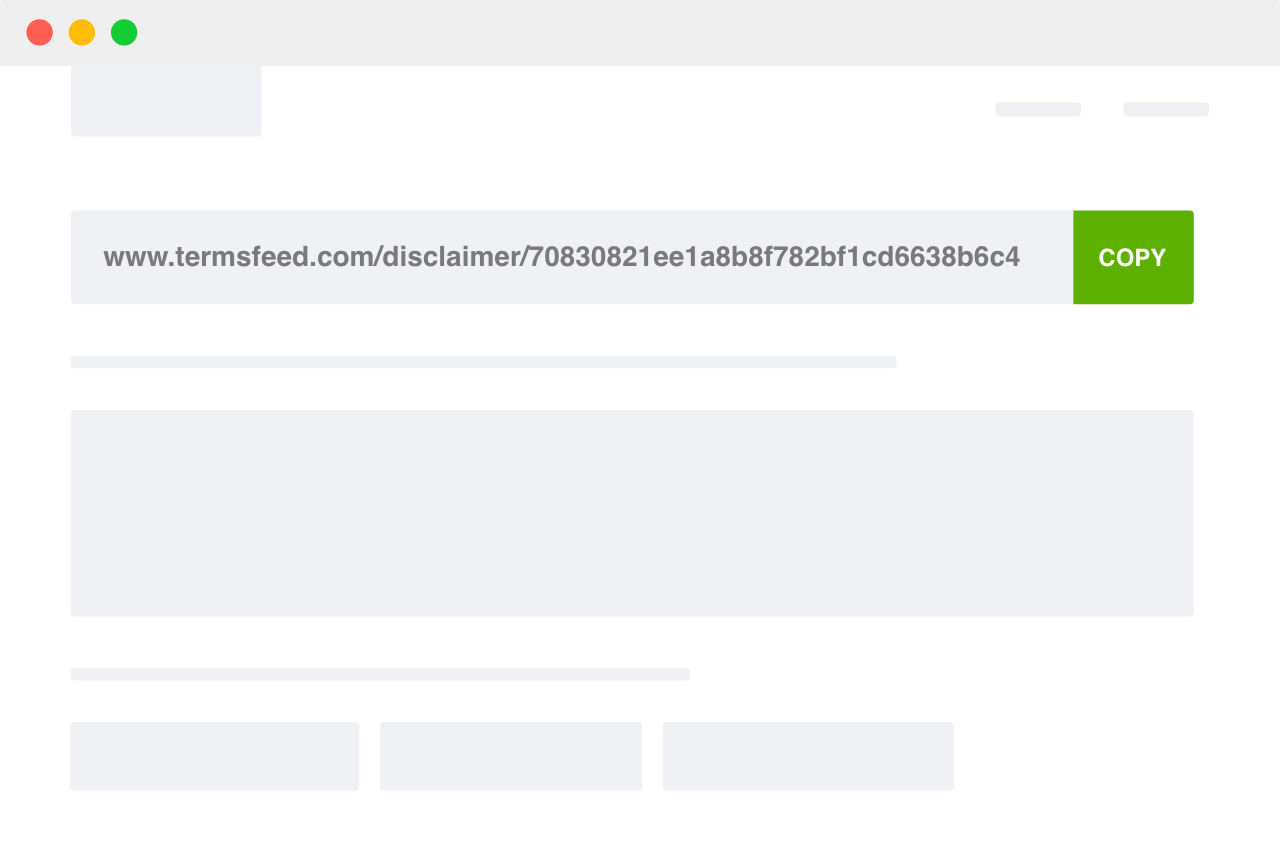 To use the public link, click the "Copy" button to copy the link to your clipboard.
Once the public link has been copied to your clipboard, you can paste the link anywhere you need to use it.