If your business provides an app via Apple's App Store then there are certain requirements you need to be aware of in order to keep your app from being delisted.
This article will take you through those requirements and teach you everything you need to know in order to keep your app available in the Apple App Store.
Our Privacy Policy Generator makes it easy to create a Privacy Policy for your mobile app. Just follow these steps:
At Step 1, select the App option.

Answer some questions about your app.

Answer some questions about your business.

Enter the email address where you'd like the Privacy Policy delivered and click "Generate."

You'll be able to instantly access and download your new App Privacy Policy.
Apple's App Requirements
Apple's App Store has a set of requirements, known as the App Store Review Guidelines, that pertain to safety, performance, business, design, and legal concerns. Your business must abide by in order to avoid having your app delisted.
All features of your app, including any ad networks or third party analytics services or software development kits (SDKs) that your app uses need to comply with Apple's requirements as well.
Apple's requirements include making sure that your app functions smoothly, contains original, appropriate content that doesn't pose a threat of physical harm to any of your users, and complies with state and international privacy regulations.
Keep Your App Updated and Functioning

Apple may remove your app if it has any bugs or if it functions poorly or is incomplete. You should make sure that your app is updated at regular intervals to ensure optimum functionality.
In its Guidelines, Apple states directly that it will reject incomplete app bundles or apps that crash or have obvious technical problems: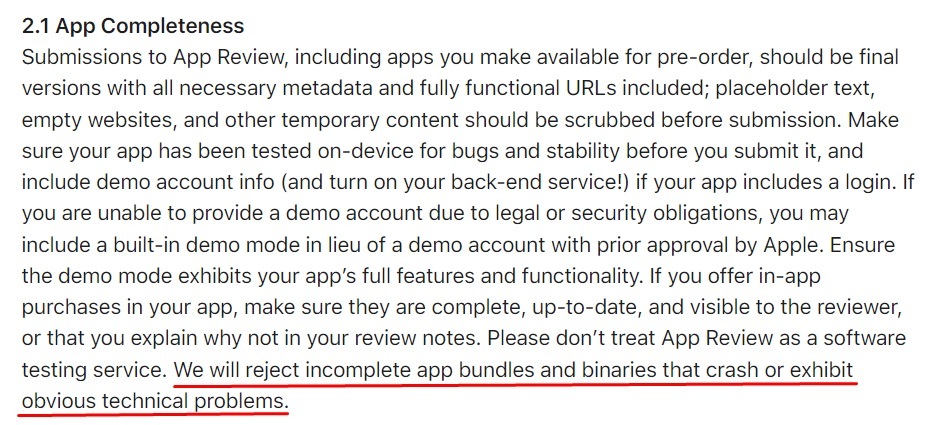 Submitting your app without it being complete or when it has technical issues will also be bad for business. Even if Apple doesn't remove it from being downloadable, people will surely leave bad reviews and ratings about your broken app, which can put you out of business.
Don't release your app until it's tested and working properly to keep both Apple and your app users satisfied.
Make Sure That Your App Contains Appropriate Content: Allow Reporting

If your app contains objectionable content, Apple may remove it from the App Store.
Appropriate content is original, inoffensive, and doesn't carry a risk of causing physical harm to users.
Apple lets businesses know what its design standards are when it comes to plagiarizing, and copying popular apps is a surefire way to get your app removed from the App Store: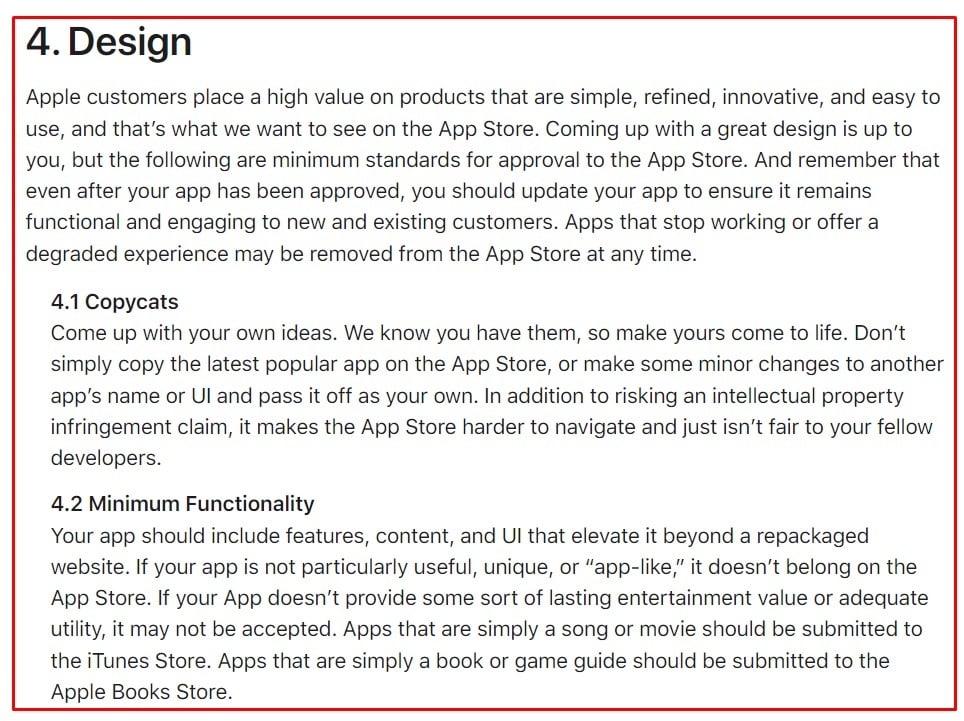 You also need to make sure your app doesn't contain any offensive content. While there is no hard and fast rule as to what offensive content consists of, Apple notes that it will remove any app that contains content that is bigoted, rude, or creepy: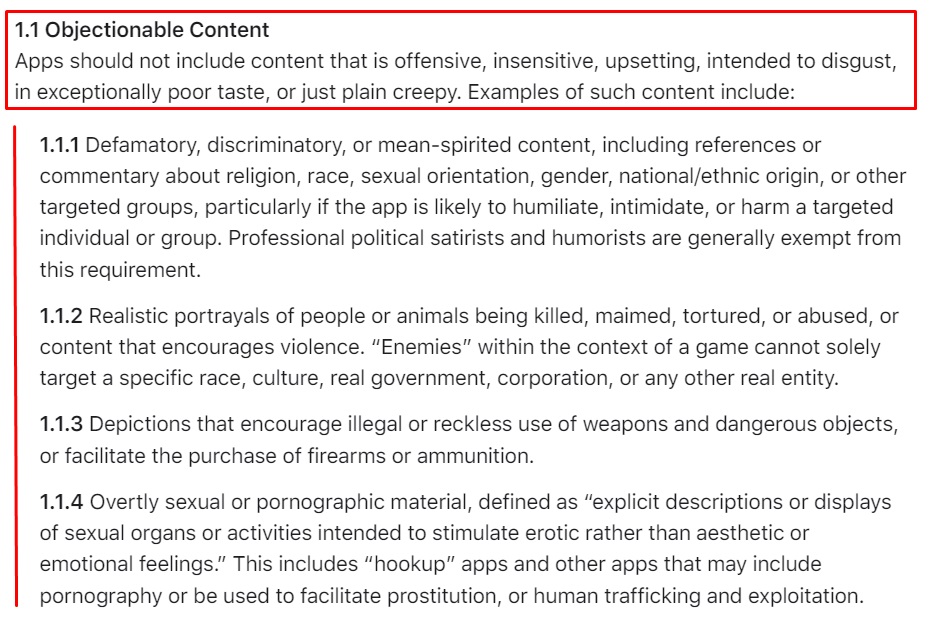 You should have a process in place to ensure that any User Generated Content (UGC) is appropriate. Apple requires businesses that use UGC to give users a means of contacting you and reporting offensive content as well as blocking users who violate content guidelines: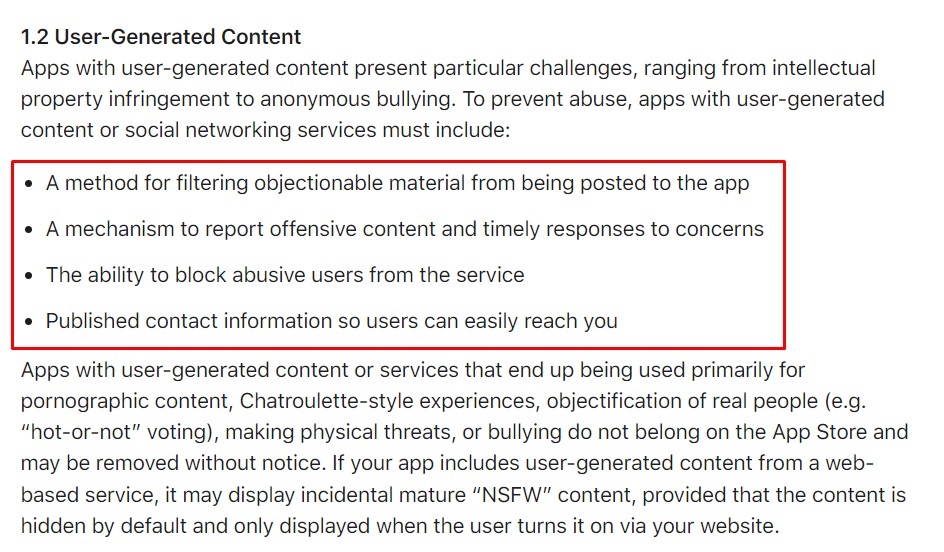 If you don't have a process in place for users to report and block abusive content or accounts, your app can be removed. Here's what the usual rejection message from Apple looks like: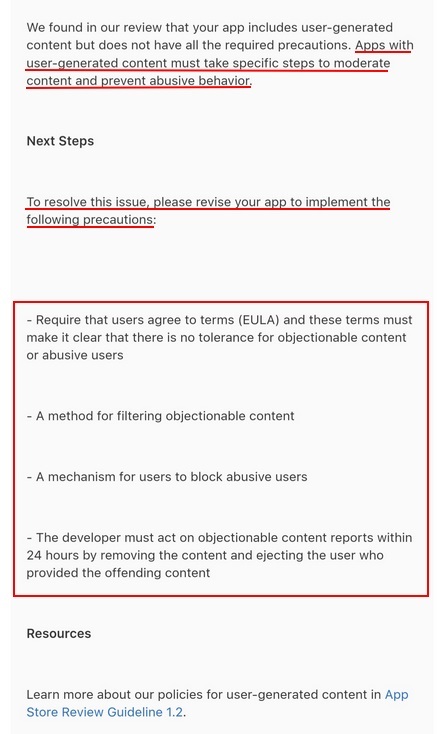 One way to meet this requirement is to make sure to have a feature where users can report offensive, violative content as well as block such users if they wish to.
Here's how Instagram does this by providing a menu where users can choose to report any post: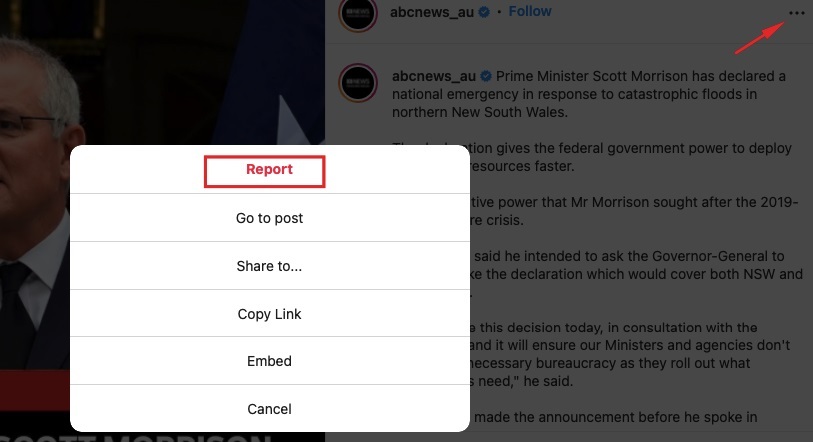 Facebook has similar reporting features, including the option to report posts to group admins, or to Facebook. You can also hide individual posts, or all posts from certain users: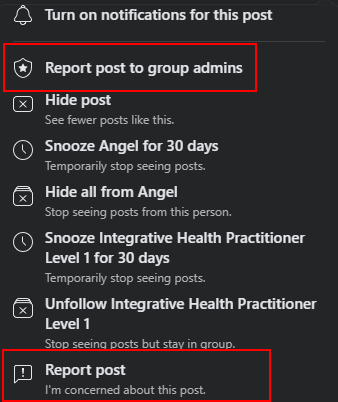 Facebook Pages have the option to report the page, as well as block it: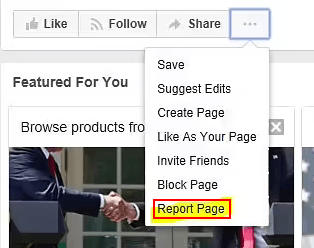 Twitter gives the option to mute, block and report accounts, as well as individual posts: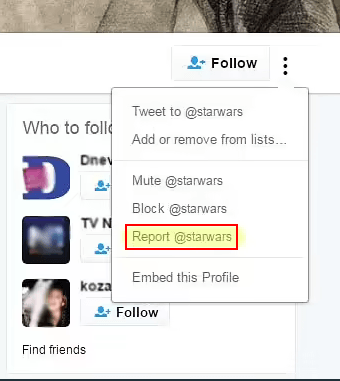 You should also make sure that your app doesn't contain any content that could potentially cause physical harm to your users: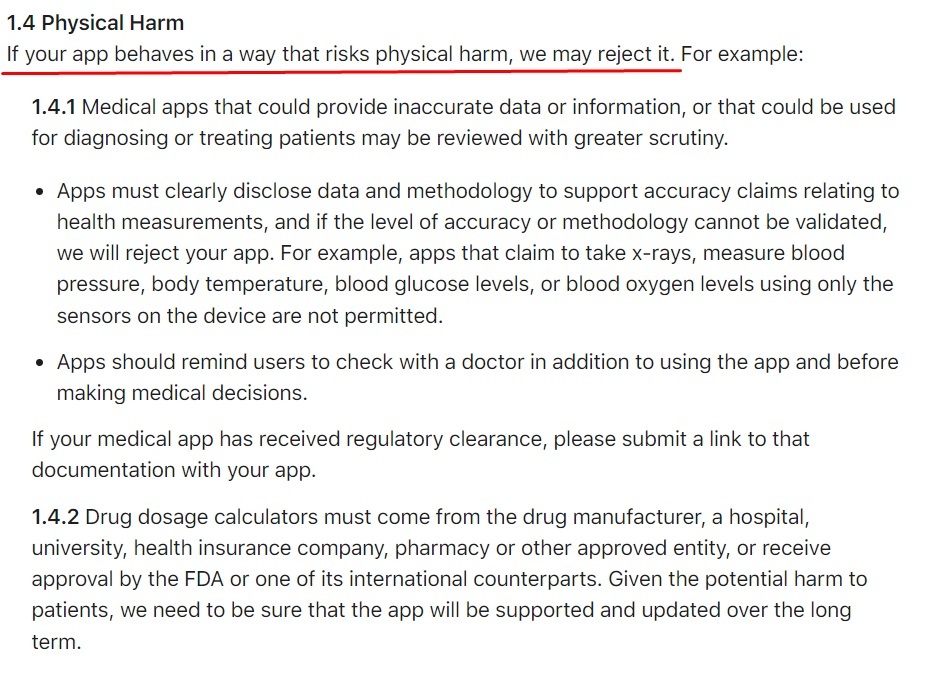 Once you're positive that your content is appropriate, you should make sure that it follows Apple's privacy requirements.
Comply with Privacy Laws and Apple's Privacy Labels, and Display a Compliant Privacy Policy
Any app that is made available on the App Store must follow applicable state and global privacy regulations, including having a compliant Privacy Policy. Apple requires this, as do the laws themselves.
An example of a privacy law that must be followed if it applies to your app includes the California Consumer Privacy Act (CCPA/CPRA), which is California's main privacy law, and one of the strongest in the United States. It requires that businesses that collect or use consumers' personal information:
Provide a means for users to opt-out of the sale of their personal information to third parties
Inform consumers what personal information they collect and why
Give users the option to access or delete their personal information, as well as other user rights
The European Union (EU) boasts one of the strictest privacy laws in the world in the form of the General Data Protection Regulation (GDPR). Among its many rules, the GDPR requires that any business that collects personal information from residents of the EU:
Gets consent from users before collecting certain types of personal information
Keeps collected data to a minimum
Informs users of their rights granted under the GDPR
You should evaluate where the people who use your app live and make sure your app complies with any privacy laws that may apply to you.
Apple requires that any business that lists its app in the App Store needs to include a link to its Privacy Policy within the app, as well as let users know how it uses any personal information it collects and inform users how to delete their information: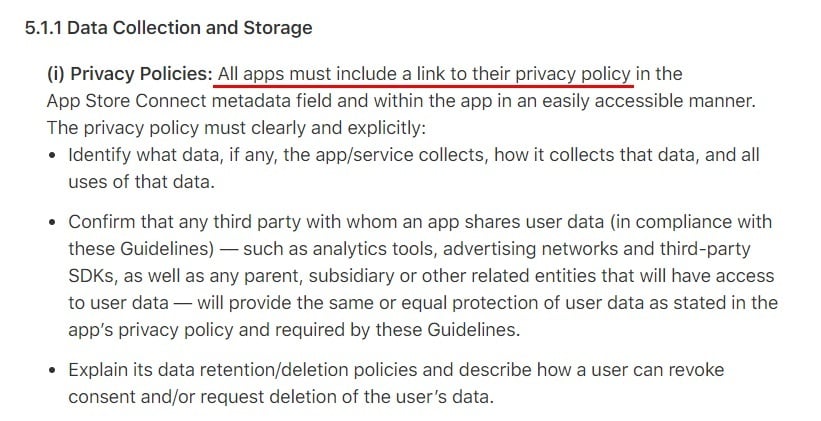 The MyFitnessPal app maintains a link to its Privacy Policy within its in-app Privacy Center, which helps it comply with both privacy law requirements and Apple's requirements: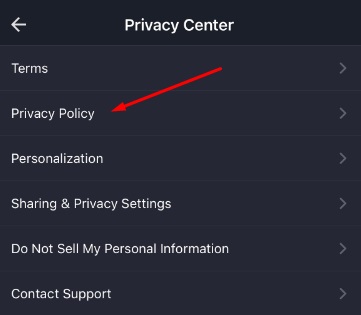 Users can access PayPal's Privacy Statement by selecting the Legal Agreements link located at the bottom of the Profile screen: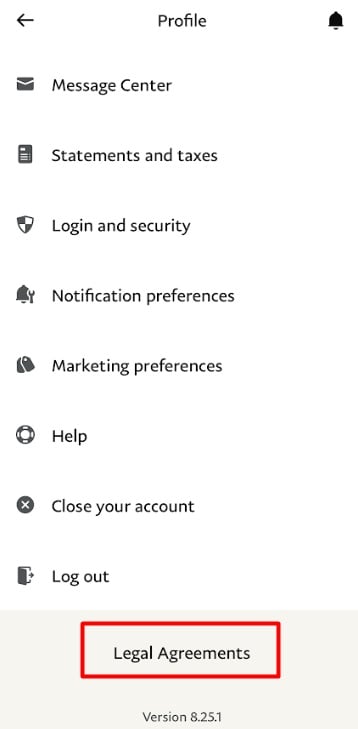 From there, users can tap on the Privacy Statement header: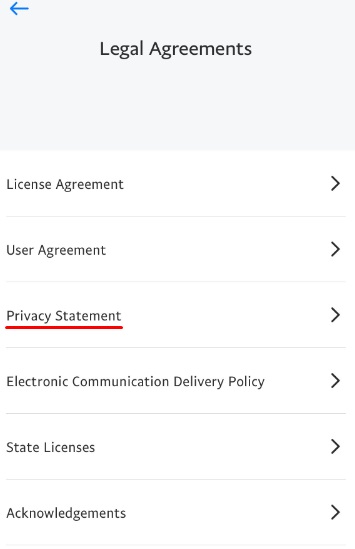 Tapping the Privacy Statement option takes users to an in-app version of PayPal's Privacy Statement: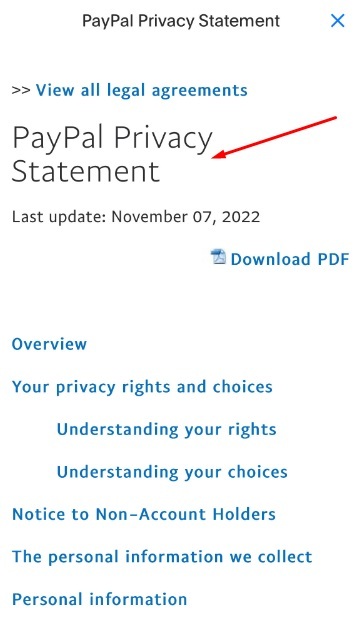 Developers must also provide Apple with detailed privacy information about their apps for Privacy Labels.
Before answering Apple's App Privacy Questions, do the following to make the process more streamlined:
Make a list of what types of data you collect and divided it into Apple's 14 data categories
Make a list of all of your third-party partners
Identify the ways that you and your third-party partners use each data type and divide it into Apple's six data use categories
Disclose if you link each type of data to the user
Disclose if you use each type of data for tracking
Another important compliance requirement is how you handle the topic of consent.
Get Consent and Allow it to be Freely Withdrawn

It's important that you get users' consent when collecting personal information. You should include a clause in your Privacy Policy that lets users know how they can withdraw their consent and delete their information at any time as well.
Apple requires that you get consent anytime your app collects user data, including any time your app records users' activity through their devices' microphone or camera, or through screen recordings:

The best way to do this is by using an "I Agree" checkbox that users can tap to show they're agreeing to your Privacy Policy, and to have their personal information collected and used.
This can be done when you request personal information from users, such as when they create an account with your app.
Here's how Dropbox does this: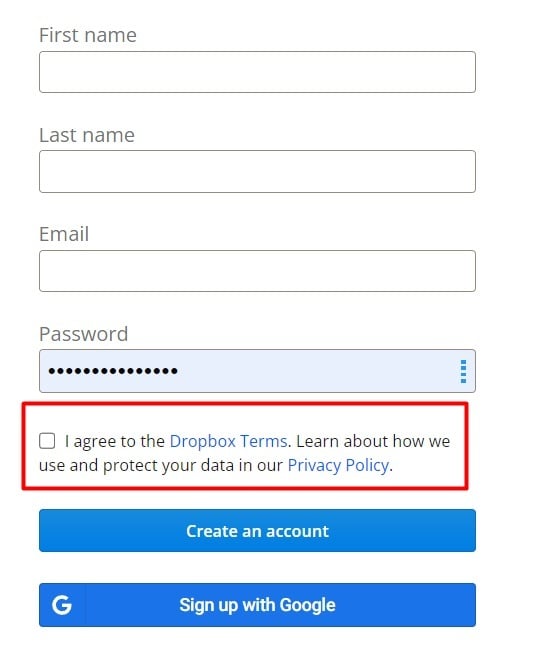 If your app has an ecommerce component, you can do this on the checkout screen as well. Here's an example of how this can be implemented:

As noted above, your Privacy Policy should include information on how users can withdraw this consent once they grant it.
MyFitnessPal informs users how they can revoke their consent in the Managing Preferences and Withdrawing Consent section of its Privacy Policy: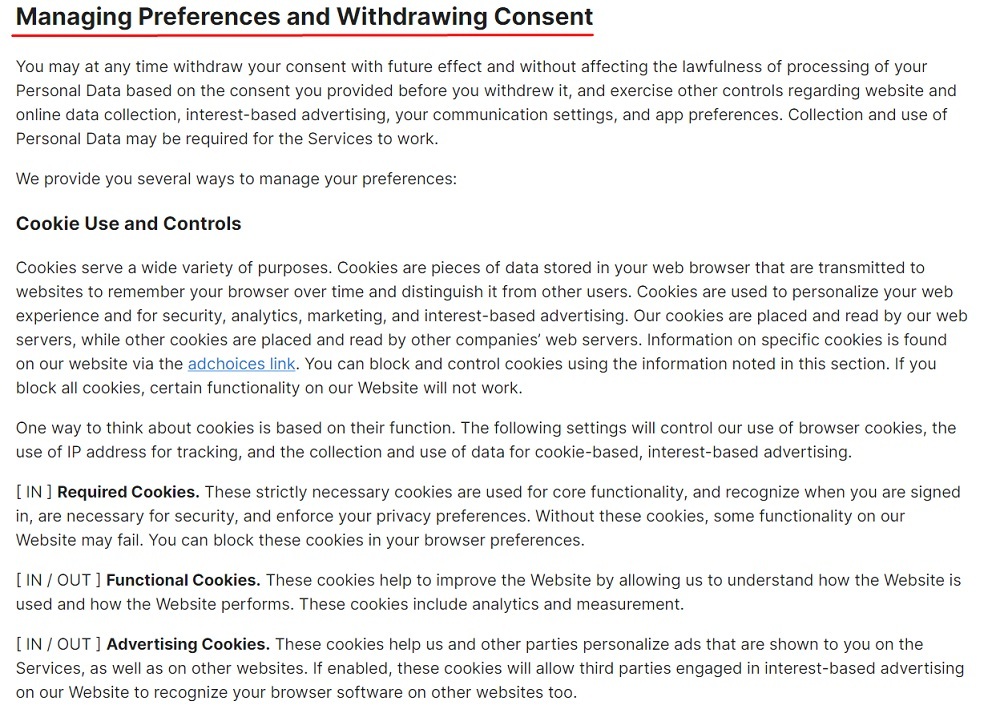 Additionally, any app that allows users to make an account needs to give them the option to delete their personal information.
Instagram's Privacy Policy includes a section that informs users how they can manage or delete their personal information: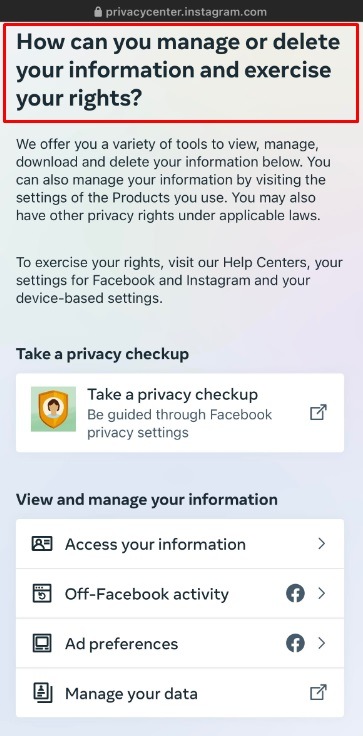 From options within this page, users can choose to exercise their rights to port, download or delete their personal information that Instagram holds: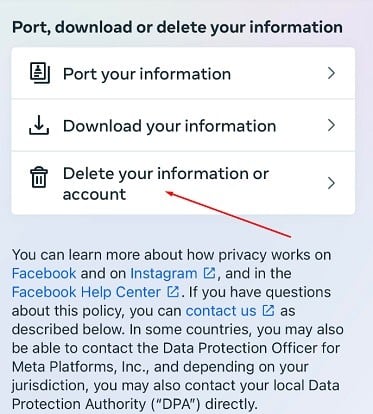 Now that you have a good idea of what you need to do to keep your app from being delisted, let's look at what you can do in the unfortunate case that your app does end up getting removed from Apple's App Store.
Comply With Apple's User Generated Content Requirements
If your app allows user-generated content, you need to comply with a few requirements:
Have an EULA and get users to agree to it
Have a mechanism in place to report objectionable content
Have a mechanism in place where users can block other users who are abusive
Act/respond within 24 hours of receiving a complaint about violative content
Apple requires you to have an EULA. You can either use the Apple-provided EULA, or create your own custom EULA.
Once users download your app and are able to submit and view user-generated content, you need to make it possible for users to report content. Here's a standard way to do this via an in-app menu option: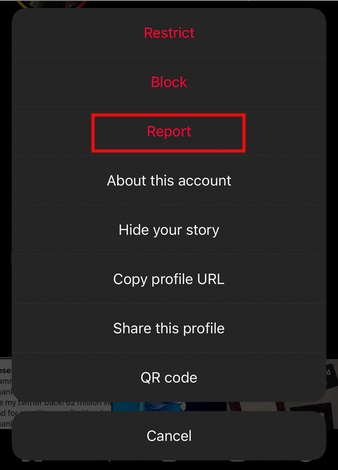 The same method can be used to block users.
After a user reports another account, you must act fast. Let users know that you will respond to their request within 24 hours. Here's how you can do this, with an auto-reply message:

Remember: While this won't apply to every type of app, it will apply if your app allows user-generated content.
What to Do if Your App is Removed from the Apple App Store

If you find out your app has been delisted, there are a few steps you can take to figure out why it was delisted and what you can do to get it back up in the App Store.
Check Apple's App Store Review Guidelines
The first thing you should do is check to make sure that you have followed all of Apple's App Store Review Guidelines. Apple has a set of requirements that you need to make sure your app meets in order to keep it from being delisted.
To keep your app from being delisted, it should:
Make Sure Your App Links to Your Compliant Privacy Policy and an EULA (if Applicable)
Existing privacy legislation and Apple itself require that your app contains a link to your Privacy Policy. And, if your app allows user-generated content, it will need an EULA.
Your Privacy Policy should include clauses that inform users about how you collect their personal information, what you do with it, and how users can withdraw consent or have their personal information deleted.
You should put the link to your Privacy Policy and your EULA somewhere easily accessible within your app, such as under the Legal heading in your Settings, on the checkout screen if applicable, and under the sign-up section where users go to create an account or login.
How to Add a Privacy Policy URL in Apple App Store Connect
You can download these instructions as PDF file.
First, log in to your Apple App Store Connect account.

Select your app from the menu:

From the General section, choose the App Privacy option:

Click Edit next to the Privacy Policy title:

In the modal that opens, find the field where you can enter a Privacy Policy URL. There is also a User Privacy Choices URL field:

If you don't have a Privacy Policy, you can use our App Privacy Policy Generator and create one within minutes. TermsFeed will host your Privacy Policy URL for free.

Once you have the Privacy Policy created by TermsFeed, click Copy from the Link to your Privacy Policy section to copy the URL:

Paste the Privacy Policy URL in the field box:

Click Save:

You're done!
Here are the steps for adding an EULA to Apple App Store Connect.
How to Add a Custom EULA to Apple App Store Connect
First, log in to your Apple App Store Connect account.
Select your app from the menu:

Select App Information under the General section:

Scroll down to the License Agreement section and click the Edit option:

In the Edit License Agreement modal, select the second option: Apply custom EULA to all chosen countries and regions:

Now you will see a field for where you can add a Custom License Agreement and an option to select the countries or regions for where the agreement applies:

Add the text of your EULA into the Custom License Agreement field.

If you do not have an EULA, you can use our EULA Generator and create one within minutes.

Once you have the EULA created by TermsFeed, let's get the policy text. You can download the Plain Text file format:

Paste your custom EULA text in the field box:

Click Done:

Click Save to update the app information:

You're done.
It's also important to make sure that your links actually work, and either take users to an in-app version of your Privacy Policy and EULA, or to the website where your Privacy Policy and EULA are hosted.
You should review your legal agreements periodically, and update it to reflect any changes that have been made to existing laws or any new laws that affect your app or users.
Ensure You Get Valid Consent
You need to get permission from users before collecting personal information via your mobile app. A simple checkbox next to an "I Agree" statement that users can tap is an easy way to satisfy this requirement. Or, an "Agree" or "Accept" button will work as well, as seen here: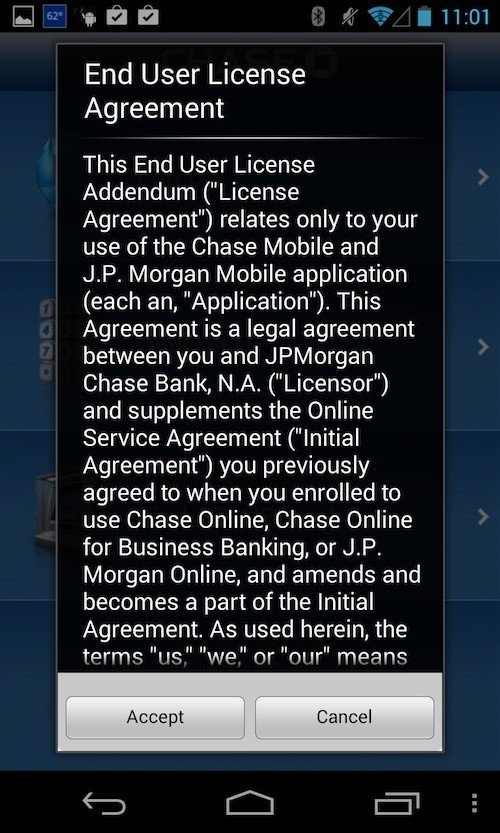 Include information in your Privacy Policy about the data you collect, and how users can revoke consent even after they've granted it.
Let Users Report and Limit Abusive Content
If you allow user-generated content, you need to provide a method for users to report and block offensive, abusive content that violates your terms.
Adding a menu with an option to report and block a post and a user is the standard way to satisfy this requirement, as seen here:
Make sure you respond swiftly, within 24 hours.
Contact Apple
Once you have ensured that your app meets Apple's App Store Review Guidelines, checked that your app links to your Privacy Policy and that the link is easily accessible and in working order, and made sure that your Privacy Policy is up to date, your next step is to contact Apple and submit an appeal. As long as your app meets the guidelines, you may be able to get it relisted:

You can submit an appeal directly by signing into your Apple Developer account.
Summary
Apple requires that all apps in its App Store meet its standards for functionality and original, appropriate content. and that they comply with state and global privacy regulations.
Your app needs to:
Be up to date and functioning properly
Not contain offensive content, and allow users to report any such content from within the app, if applicable
Contain a link to your Privacy Policy, and comply with all relevant privacy laws
Get appropriate consent and allow it to be revoked at any time
Comply with user-generated content requirements when applicable
If your app has been delisted, you should read over Apple's App Store Review Guidelines and make any necessary changes. You can then contact Apple and submit an appeal to have your app relisted. Depending on why Apple removed your app in the first place, you may be able to get your app back in the App Store quite easily.