Written by
Legal and data protection research writer at TermsFeed.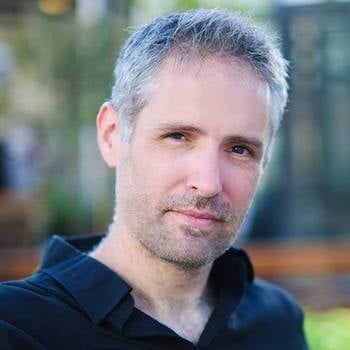 If you sell digital products, your Return and Refund Policy may look different than those who sell physical products. You can't take back a digital product once it's been delivered to the customer, which means you can lose a lot of money if you don't carefully handle return and refund requests.
This article will cover what your Return and Refund Policy for digital products should contain, what legal considerations you should keep in mind, and tips for how to draft your own Policy.
TermsFeed is the world's leading generator of legal agreements for websites and apps. With TermsFeed, you can generate: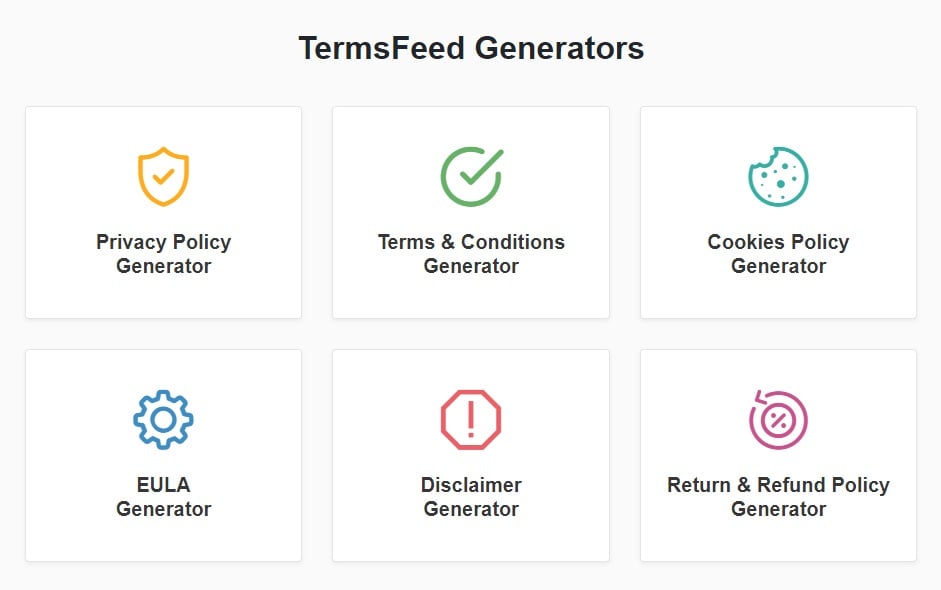 What is a Return and Refund Policy
A Return and Refund Policy is a legal document that determines how your company handles refunds and returns of the products you sell. Those products can be either digital or physical.
Here's an excerpt of one, for example purposes: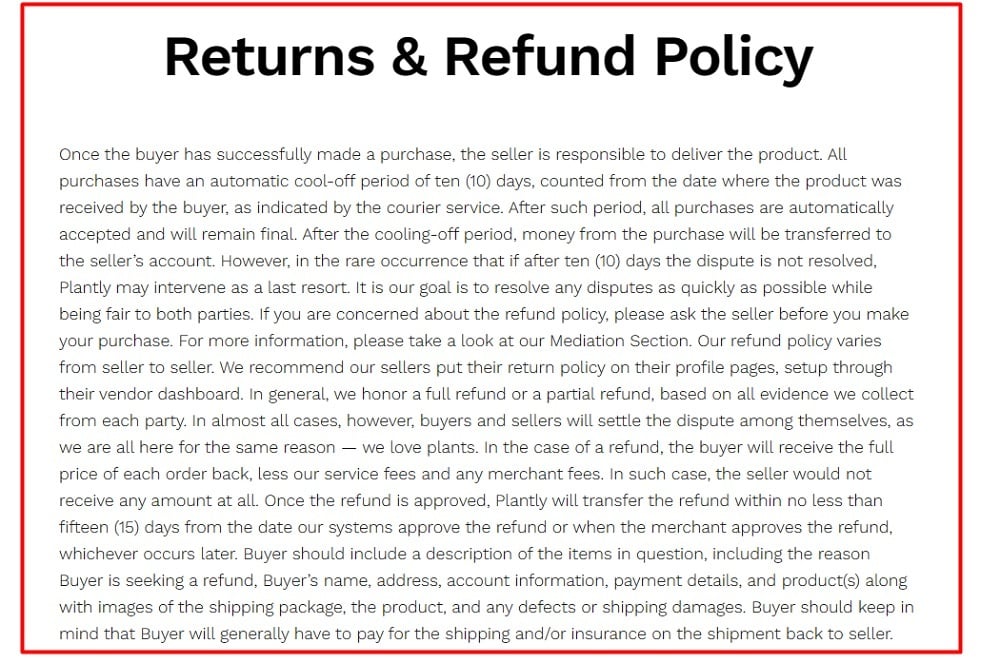 Having a Return and Refund Policy can help increase the trust your customers have in doing business with you. This is because you are showing a modicum of respect for them by allowing them to see what your terms are before they make a purchase.
For instance, you may have a clear statement that "No refunds will be given. All sales are final." Your customers can then make up their minds as to whether how you do business is acceptable to them or not.
Write Your Return and Refund Policy Plainly and Clearly

Return and Refund Policies should always be written in clear, plain, and easy to understand language. Remember that while the policy can protect you, it's also there to service your customers. By writing in simple language, you won't limit the number of customers who can understand your requirements.
You want the maximum number of people to know that you're treating them with fairness.
Make Your Return and Refund Policy Easy to Find
You'll want to ensure that your Return and Refund Policy is easy for customers to find. That means you won't want to bury it somewhere on page 1,000 in an obscure paragraph. Instead, you should place it along with other standard legal documents in a prominent position on your website.
A typical spot where these kinds of documents are linked to is the website's footer.
Here's how HVAC Parts Shop links to its Return and Refund Policy in the footer of its website:

Here's another example: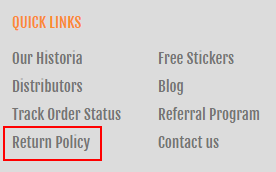 Other places to link to your Return and Refund Policy are your checkout page and any marketing or communications emails.
You can also place a clause that deals with refunds and returns inside your Terms and Conditions agreement.
Legal Considerations Outside the USA
While states have different laws regarding Return and Refund Policies, other countries have requirements that can be a bit different than what you may expect. If your business sells to customers in countries outside of the United States, you need to become familiar with the laws in the areas where your customers are. For example, if you are selling in the European Union (EU) or Australia, or the United Kingdom (UK), you'll need to observe local laws.
In general, you can expect that most countries will have laws designed to protect their residents from companies that might sell faulty goods.
Typically, regardless of the geographic area in question, a consumer's remedies lie in a requirement for companies to refund money spent or repair or replace any defective products.
Australia's Rules
Australia has rather strict requirements for refunds and returns when it comes to countries outside the United States.
For instance, there is no such thing as "no refunds." It's actually illegal for businesses to refuse refunds in the Land Down Under. Moreover, companies are responsible for protecting their customers. If the company sells products made by a manufacturer outside of Australia, they can't "pass the buck" by referring the customer to the manufacturer for compensation.
Finally (and perhaps shockingly to some), if you sell secondhand items, you should be aware that customers have the same rights to refunds as they do with brand new goods.
EU Rules
The EU allows companies to offer customers either a repair on broken goods or replace them before resorting to a refund. However, all goods must have a 2-year guarantee from the moment of purchase.
Additionally, customers can cancel or return any product they bought without providing a reason for up to 14-days after the purchase.
The UK's Rules
In the UK, customers can receive a full refund if they return damaged goods within 30 days. In contrast, companies do not have to refund digital items, although they must replace them. (e.g., say someone bought an Ebook, but the file was corrupt. You would have to provide access to a working file, but you would not need to refund the Ebook price.)
One extremely important note here for those who sell digital goods in the UK: A new law states that if you sell a product and that item has been infected with a computer virus, and damages occur...you could be liable.
You will therefore need to ensure that you up-level your security game.
Special Considerations for Digital Products

Normally, physical products are returned, and the money gets refunded when someone requests a refund on those kinds of purchases. That's not the case in terms of most digital products. The reason is that customers can't actually return a digital product.
Once they buy it and have possession of the data, it remains with them forever unless they delete it. They can't just email it back to you. (They could email it back, but they'd still have a copy on their computer or digital device.)
However, there are ways to lessen your risk. For instance, as suggested at the beginning of this article, you can create ways of making it so that customers won't be able to access the necessary components of their product if they request a refund.
Another way to lessen the risk of refund requests on digital items is to provide ongoing updates or additional support to customers. If someone requests a refund, then those additional services you provide are no longer furnished.
The key is to be as specific and as straightforward as possible about your policies vis-a-vis returns and refunds on digital products.
What to include in a Return and Refund Policy for Digital Products

A simple Return and Refund Policy may have only four sections, which may include:
Returns
Refunds
Shipping
Contact information
Remember to keep your Return and Refund Policy simple to read and easy to understand. You should also keep it concise. Nobody wants to read through page after page of boring legalese. Provide the necessary information but get to the point and be done with it.
One recommendation to make that happen is to create sections for your Return and Refund Policy. This will make it easier for customers to scan your document in order to find what they may be specifically looking for.
No matter what you sell, you should include the following clauses in your Return and Refund Policy:
How much time a customer has to return products. Be specific about whether the countdown begins from the moment of purchase or whether it begins once the item is shipped.

See how Paul Mitchell specifies how long customers have to make returns in the Shipping & Returns Policy:

Here's another example of this information in a clause:

Specify what kind of refund the customer is entitled to. Is the refund in cash or do you provide a replacement? If you provide a replacement, is it strictly the same item or can the customer ask for something else of similar value? (e.g., can the customer ask for a store credit?)

Here's an example of all of this information together in a clause:

Notice how Anchor and Crew talks about refunds and exchanges in its Delivery & Returns document:
Return and Refund Policies for digital products (e.g., products like digital games, downloadable software, SaaS products) should also include the following sections:
If you allow refunds on digital items, you need to specify which ones. If you have different refund policies for different digital items, you need to create separate clauses for each.
Occasionally, companies will provide refunds on digital products but only under certain circumstances. In that case, you must specify those circumstances.
With the above in mind, it's worth noting that many businesses do not offer refunds on digital items at all.
For example, the following generic clause shows an example of not allowing refunds if someone has made a purchase and has downloaded a product: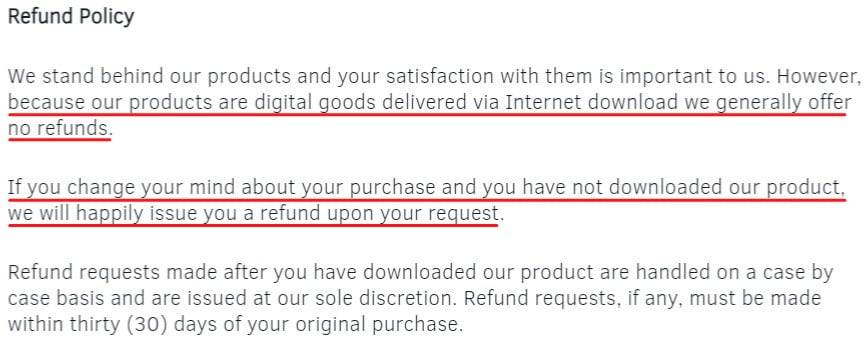 Finally, if you allow customers to make purchases on the phone as opposed to online, you should add in a section that specifies any differences between it and return policies for digital items ordered online.
Summary
Every company selling digital products should have a Return and Refund Policy in place. Remember that common places to put your RRP are either within a Terms and Conditions document (also known as a Terms of Use or Terms of Service) or as a separate document of its own, which you link to from your website's footer.
Your Return and Refund Policy should be clear and concise.
You should also pay particular attention to any local laws that may impact your policy if you sell to consumers outside the United States of America.
Your Return and Refund Policy should always include the following information:
Which digital items are eligible for a refund, if any
Under what circumstances refunds are allowed, if any
How long the customer has to request a refund
A clear statement that when it comes to digital items, returns are not an option and why