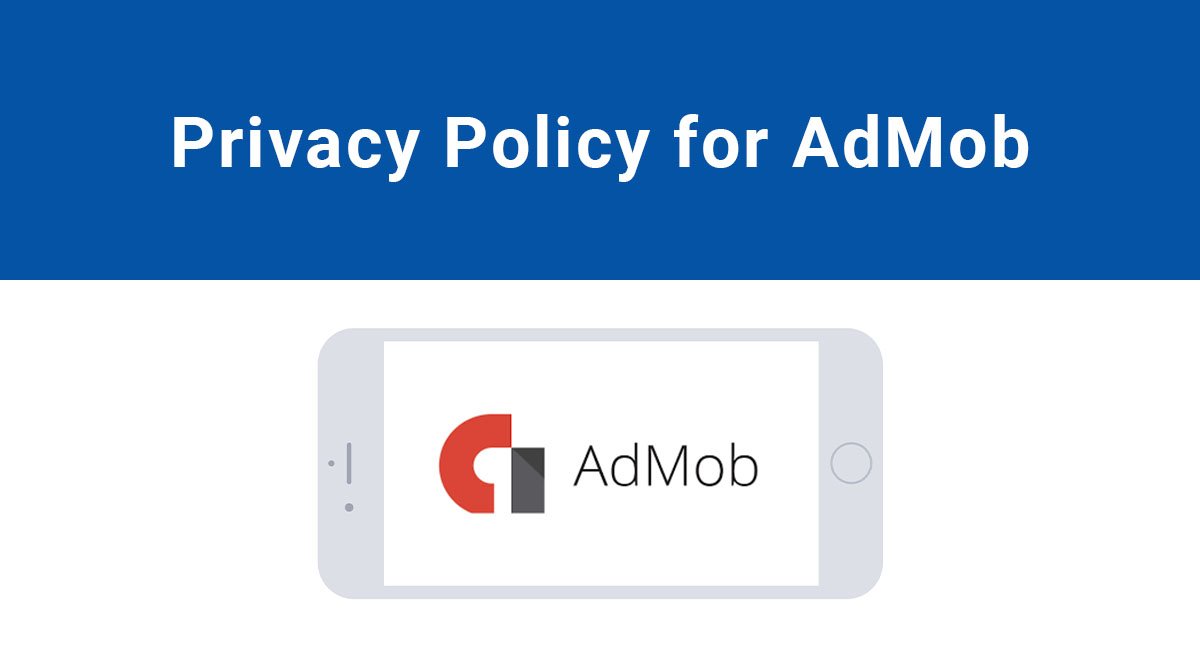 AdMob is a mobile application advertising platform created by Google. It's used to promote mobile apps and to help advertisers make money through mobile apps by enabling in-app advertising.
AdMob also works with Google Analytics to help app owners get valuable insight and information about their app's usage and the effectiveness of any advertising campaigns. AdMob works on both iOS and Android platforms.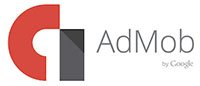 AdMob has a few requirements for mobile app developers, including the requirement that "you must disclose clearly any data collection, sharing and usage that takes place on any site, app or other property as a consequence of your use of any Google advertising service."
This requirement comes from the Privacy section of the AdSense Program Policies:

It's easy to meet this requirement by including a section in your mobile app's Privacy Policy that lets users know that you do collect, share, and/or use data collected via AdMob's services.
Google also leaves an open-ended mention that app developers who use AdMob adhere to the relevant laws of countries as well as individual publisher requirements when it comes to updating their Privacy Policies to reflect the use of personalized advertising.
Google states in its Behavioral Policies document, in the "Personalized Advertising" section, that "your app's privacy policy may need to be updated to reflect the use of personalized advertising (formerly known as interest-based advertising) served via the Google Mobile Ads SDK."
Google continues on to say that "because publisher pages and laws vary across countries, we're unable to suggest specific privacy policy language." Google is requiring you to be proactive in finding out what laws and platform requirements you're required to adhere to, and to update your Privacy Policy accordingly:

In sum, if you use Google AdMob, Google requires that you:
Disclose to users that you collect, share and use any user data as a result of your use of AdMob, and
Keep a legally compliant, updated Privacy Policy for your geographic region and mobile app distribution platform.
App Store Privacy Notice Requirements
Even if you don't use AdMob, the app store you distribute your app on might require or highly recommend a Privacy Policy.
For example, the iOS Developer Program License document mentions that all iOS apps distributed through the Apple App Store "must provide clear and complete information to users regarding your collection, use and disclosure of user or device data, e.g., a link to your privacy policy on the app store."
While this doesn't explicitly require an actual Privacy Policy, it requires a disclosure that's typically found in a Privacy Policy.
Law and Statute Privacy Notice Requirements
Additionally, international laws require the inclusion of a Privacy Policy or privacy practices disclosure if your website or mobile app collects and uses and personal information from users, which AdMob does do.
AdMob and other advertisement services always collect some sort of personally identifiable information from users in order to function, which means you must disclose this data collection to your users.
Best practices calls for disclosing this information to your users via a Privacy Policy.
It's the best way to stay compliant, and users are familiar with the format and availability of these legal documents when they're interested in finding out more about your app's privacy practices.
A Privacy Policy or notice is required by law in most countries, including the following:
CalOPPA law in the US
Privacy Act of 1988 in Australia
And many others
Because Google, app stores and international laws all call for a privacy notice or Privacy Policy if your mobile app uses an advertising service that collects personal user information, such as how AdMob does, you're going to need to include one with your mobile app when you use AdMob.
Examples of AdMob Notices in Privacy Policies
Here are a few examples from different mobile app developers or companies that offer mobile apps that use AdMob, and how this is explained to users via a Privacy Policy.
Intermorphic's Privacy Policy has included AdMob information in a section titled Information We May Collect From You.
In this section, users are informed that Intermorphic "may deploy AdMob advertising in some/all of our Software...and on platforms including mobile devices." Users are informed that "a random string of characters that is used for the same purposes as a cookie" may be used on mobile devices, and that AdMob's optional GPS/location-based ad targeting is not used.

AdMob is also mentioned in the section of the policy titled "Uses Made of the Information". Here, users are informed that Intermorphic "may use the following ad serving services to help monitise the Websites and/or software" and includes AdMob in the list.
Google's use of information obtained from users via AdMob is disclosed, and a link to the AdMob Privacy Policy agreement is included here.

Piriform's Privacy Policy includes a short section about AdMob's usage in the section about Information you give to us.
Users are told that Piriform's "CCleaner android application uses Google's AdMob advertising service" and provides a link to the AdMob privacy policy immediately after this. There's no other mention of AdMob.
This disclosure is short but fully adequate: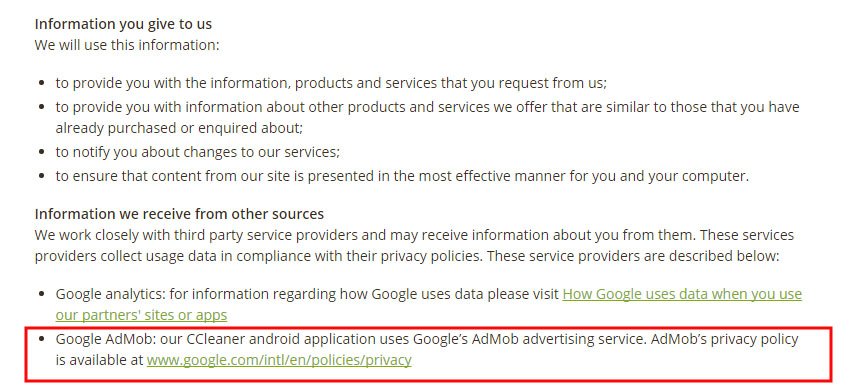 Sparrows of Tech's Privacy Policy includes a section about Ad Serving Technology where the use of AdMob and other third parties is disclosed.
Users are informed that Sparrows of Tech "may allow third parties to collect Non-personal data through their own embedded technology" and that this is done in order to "deliver ads to you" via "a unique cookie or similar technology for non-personally identifiable information." Again, a link to the AdMob Privacy Policy is included.

The Hobbyist Software Privacy Policy isn't broken down by sections, but has 14 numbered points.
Number 6 lets users know that Hobbyist Software's "free applications use advertising currently provided by AdMob and Mopub and anonymous statistical information is reported to them so they can see whether their adverts are effective." Links to both AdMob and Mopub's privacy policies are included.

Frogmind's Privacy Policy has an Ad serving section that lists a number of partners that Frogmind works with to provide advertisements to users.
In this section, users are told that Frogmind and its partners "may use ad serving technology to provide advertisements of interest to you within the Services (for example within the Android application)."
Specific information that's collected and used, such as "Service session activity, device identifier, MAC address, IMEI, coarse geolocation information and IP address" are listed here. A link to each partner's Privacy Policy is included:
If you use Google AdMob for your mobile app, you're going to be collecting and using user data. This means you're legally required by Google, some app store platforms, and international law to let users know about this data collection and usage.
The easiest and most commonly seen way to provide this disclosure is via a section in your Privacy Policy that lets users know that:
You use AdMob and/or other third party advertising platforms,
These third parties will collect some information about the users' habits and/or devices, and
The AdMob Privacy Policy is available for review via a link you provide.
As you can see from the examples, you don't need to include a lot of detailed information in your disclosure. Just the mention that AdMob is in place and will collect and analyze information from users is adequate.