In early 2015, Tinder shut down an ad campaign that Gap had begun running on the Tinder platform.
According to Tinder, the ad campaign ran by Gap was in violation of Tinder's Terms of Service, which explicitly state that Tinder is "for personal use only" and that the app may not be used "in connection with any commercial endeavors."
Gap's ad campaign qualified as a commercial endeavor most likely because it ran solely to promote the Gap brand and to increase sales and marketing for the company.
Tinder's Terms of Service
The following shows the direct language of the relevant section of the Terms of Service of Tinder that applied to the Gap campaign.
Tinder states that "organizations, companies, and/or businesses may not use the Service or the Service for any purpose."
Gap violated this section of Tinder's legal agreement by being a company/business that used the service.

Why Gap?
Interestingly, other seemingly commercial ad campaigns have been running on Tinder without issue, such as for the TV shows Suits and The Mindy Project.
These campaigns granted access to exclusive video clips and sneak peaks of the shows to anyone whose Tinder profiles matched up with any of the characters from the shows.
Similarly, the Immigration Council of Ireland used the app to raise awareness for the issue of sex trafficking, and Social Tees Animal Rescue used the app to showcase adoptable pet profiles.
None of these campaigns were halted by Tinder even though organizations, companies, and/or businesses ran them - perhaps because these campaigns go beyond just solely advertising to make a profit and are more social in nature than they are commercial.
Tinder has the final say
However, it's important to note that because Tinder has thorough Terms of Service that prohibit commercial activity and allow Tinder the discretion to limit and discontinue such activities, Tinder is able to control what activities occur on its platform without question.
Using the Tinder platform means that you must agree to accept its agreement. This means that any user using Tinder can be limited by Tinder and required to adhere to these terms.
As a business, you can take a few important key lessons from what happened between Gap and Tinder and gain better control over who uses your website or app, and for what purposes.
Update Your Terms of Service
First, you can prevent abuses of your website or mobile app by updating your Terms of Service to include relevant clauses against whatever sort of activity you wish to avoid or have not happen.
You can limit anything from screen scraping to commercial usages of your app just by explicitly stating in your agreement that such activity is prohibited. If there is something you don't want your website or mobile app being used for, include that limitation in the agreement.
Our Terms and Conditions Generator makes it easy to create a Terms and Conditions agreement for your business. Just follow these steps:
At Step 1, select the Website option or the App option or both.

Answer some questions about your website or app.

Answer some questions about your business.

Enter the email address where you'd like the T&C delivered and click "Generate."

You'll be able to instantly access and download the Terms & Conditions agreement.
Use Click-Wrap
In order to make your Terms of Service agreement fully effective and binding upon your visitors or users, you must implement the Terms of Service as a click-wrap agreement.
The click-wrap technique requires users to click a box (a checkbox) to show that they agree with and accept your legal agreement before they are able to use features or functions of your web site or mobile app.
The example below of a click-wrap technique is from EngineYard that links to its Terms of Service:

Linking your Terms of Service in the login/sign-up box section provides notice and access to users about exactly what makes up the terms and conditions of service they are signing-up to.
This allows your users to make an informed decision about whether or not they wish to agree to your terms and continue to use your web site or mobile app.
By making a user actively agree to a legal agreement, you are creating a legally binding agreement between your web site or mobile app and your users.
This will make enforcing restrictions and take actions against violations much easier in the event that you need to take action.
Ryanair vs. PR Aviation
A related example of how a well-written Terms of Service agreement can keep a web site or mobile app from being misused can be seen in the case of Ryanair vs. PR Aviation.
These two parties sell flights to consumers.
In this case, PR Aviation was screen scraping, or taking data directly from Ryanair's web site and routing it back to the PR Aviation web site.
In Ryanair's Terms and Use page (a Terms of Use is also known as Terms of Service), it's explicitly stated that Ryanair is the exclusive seller of the flights on the Ryanair web site, that the web site cannot be used for commercial activities, and that no automated systems or software were authorized or allowed to extract data from the web site for commercial purposes.

This prohibition was legally enforceable because PR Aviation had to agree to the Terms of Use agreement of the Ryanair web site in order to access the airfare prices and flight data for the flights being sold there, which they then screen scraped.
The language in the Terms of Use agreement combined with the requirement of active acceptance of the terms gave Ryanair the ability to end the undesired activity.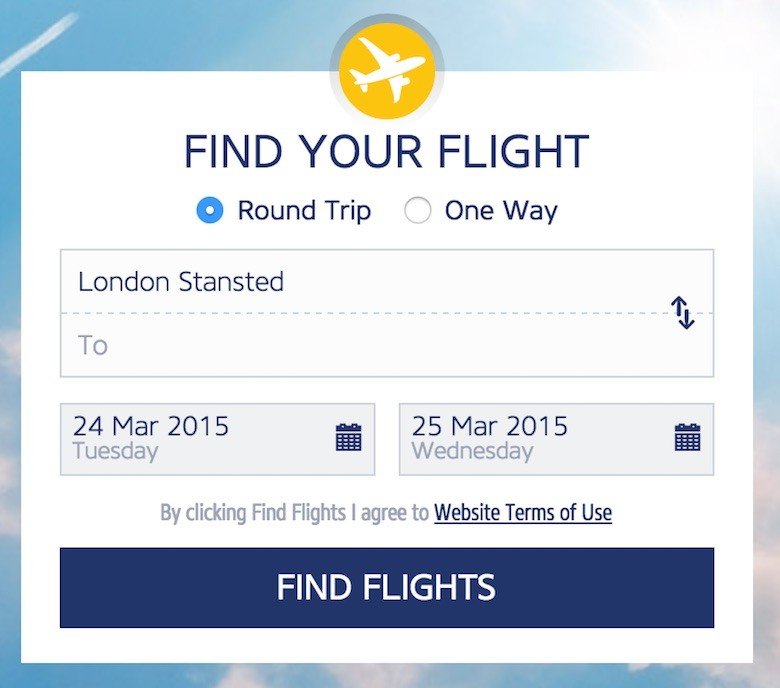 Checklist
When creating your Terms of Service and implementing them on your web site or mobile app, there are two main points to remember.
First, be thorough with any and all limitations and restrictions you wish to enforce.
Second, make your users have to actively confirm acceptance of the terms before using your web site or mobile app.
By taking both of these steps you'll be able to play an active role in preventing abuses on your web site or mobile app.

Comprehensive compliance starts with a Privacy Policy.
Comply with the law with our agreements, policies, and consent banners. Everything is included.