Internet contracts and online agreements are every bit as legally binding as the paper variety if processed correctly. If you're trying to decide on the most airtight and secure methods for offering online contracts, privacy, and terms agreements to your customers, clickwrap agreements are undeniably the way to go.
However, not all clickwrap agreements are created equal. Read on for a summary of best practices and legal guidelines for creating solid online clickwrap agreements.
"I Agree" Checkbox by TermsFeed tool can help you enforce your legal agreements in 3 easy steps.
Step 1. Adjust the settings in order to display your legal agreements properly.

Step 2. Customize the style to match your brand design.

You're done! Just copy the generated code from Step 3 and copy-paste it on your website.
Clickwrap Basics
If you've worked at all with website legal pages (like a Privacy Policy or Terms of Use agreement), then you're probably already familiar with the terms 'clickwrap' and 'browsewrap.' But just in case, here is a quick explanation.
A browsewrap agreement relies on the availability of legal language published on a website or mobile app to act as a binding agreement. This binding agreement is usually the Terms & Conditions (also known as a Terms of Use or Terms of Service) or even the Privacy Policy).
For example, the Lat & Lo website features the following paragraph in its Terms of Use agreement:

By using the website, Lat & Lo implies that users are entering into a binding agreement and accepting the Terms of Use automatically. Under this type of agreement, the company assumes that the user was given reasonable opportunity to read the Terms of Use since there is a link to the agreement within the website footer: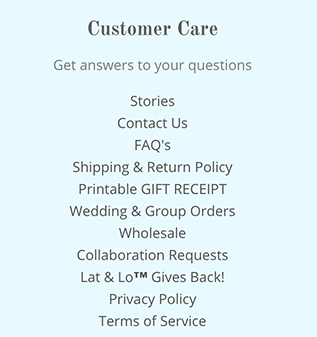 In contrast, a clickwrap agreement is a contract that requires the user to actively click a checkbox or button in order to provide their affirmation, acceptance, or consent.
You can see how this is done in Paypal's signup form, in which users must tick a checkbox to agree to the user agreement and Privacy Policy as well as click a button that includes the word "Agree":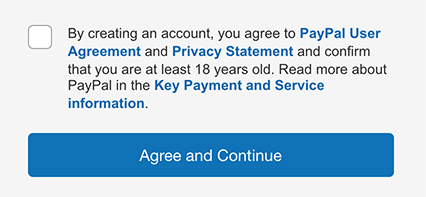 Of the two methods, clickwrap is considered more legally binding and is by far the better option.
This is because when the customer clicks to accept the agreement, you will have an indisputable record that they were given reasonable opportunity to read the agreement and took a decisive action to agree to it.
In the case of browsewrap agreement, on the other hand, there is no way to prove that the user ever saw or read the T&C or Privacy Policy at all.
United States Case Law
Most nations do not have specific laws that require clickwrap agreements (with the exception of the EU, which we will go into a little later), but legal precedent suggests that these are the best option for businesses who wish to create binding online contracts with customers.
Case in point, when customer Brett Long sued Proflowers.com for misrepresenting its products, the business tried to compel arbitration according to its online T&C, which was publicly posted and linked to throughout the website. Long argued that he had never clicked to accept the T&C and so was not legally required to abide by it. The court agreed and ruled in favor of Long.
Another good example of clickwrap case law is Meyer v. Uber Technologies, Inc., a similar case in which Uber sought to compel arbitration according to its T&C. This time, the courts sided with Uber since its signup form included a clickwrap agreement that had clear, easily accessible links to both the T&C and Privacy Policy within the agreement language:

As you can see, the United States may not have federal laws in place in regard to clickwrap agreements, but precedent indicates that a clickwrap contract is legally binding when presented correctly. Below we've included some best practices that will help to ensure that your clickwrap agreements are clear, easy-to-understand, and valid in a court of law.
Where to Place Clickwrap Agreements
In order to make the most of clickwrap agreements and ensure their efficacy, there are certain scenarios in which they are most commonly used, such as:
Contact forms
Checkout pages during payment transactions or purchases
Account registration/login forms
For the most part, anytime you collect personal information or enter into a business relationship or contract with a user, you should request their agreement to your terms and privacy procedures.
Clickwrap Best Practices

1. Be conspicuous
It is important that any contracts or agreements you wish to establish with your customers be conspicuous - even obvious - when the customer agrees to them. If a user can argue that the agreement is hard-to-see or hidden, then it may not be upheld even if the user clicks to agree to it.
The Wall Street Journal ensures that its subscribers are well aware of all legal papers at the time of purchase by clearly stating that customers must agree to the Subscriber Agreement, Cancellation Policy, Privacy Policy, and Cookie Policy before they click the 'Purchase' button:

Notice that the agreement language is placed in close proximity to the purchase button. This is crucial in order to avoid claims that the user "didn't see the agreement terms." Note how each policy and agreement is also linked conspicuously so users know they can click each link to learn more if they wish to.
2. Present agreements in simple, easy-to-understand language
If users of your website or mobile application cannot easily understand the language of the agreement they are entering into, the contract could be deemed invalid. Make sure any wording used in relation to contracts and agreements is as simple and clear as possible, explaining exactly what users are agreeing to upon click.
Microsoft provides a good example of a clear and intelligible clickwrap agreement:

This sentence is written as simply as possible. It would be difficult for any customer to claim that they misunderstood what they were agreeing to upon clicking the 'Next' button.
3. Provide ample opportunity to read the agreements
In other words, make sure direct links to all documents are provided to users at the time you ask for agreement and that those links are easy-to-spot.
As you can see in Twitter's signup form, links to the T&C, Privacy Policy, and Cookie Policy are all represented by a bright blue color that distinguishes them from the surrounding text:

4. Make it clear that acceptance is mandatory
In order to avoid potential legal or privacy disputes, make sure acceptance with your legal agreements is mandatory for all users who wish to use your service. This should be clearly stated in close proximity to the acceptance or agreement button.
Although the previous examples will also work to achieve mandatory agreement, another way to ensure acceptance to is to require the user to actually tick a checkbox before they can proceed,
SeedInvest's registration form is a good example of an agreement checkbox that a user must actively click in order to proceed:

The grey "Join" button isn't able to be clicked until the checkbox is clicked.
5. Do not use pre-tick checkboxes
Although it is not illegal in the United States to pre-tick an agreement checkbox, it is not considered a best practice. In order to maintain an honest, transparent relationship with customers, make sure all clickwrap checkboxes are left blank. It is recommended that users must actively tick the checkbox in order to enter into an agreement.
Here's an example of multiple checkboxes in the GitLab signup form that are left empty so a user can choose which boxes to check: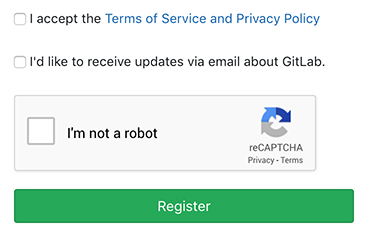 6. Keep good records
Consent and terms agreements won't mean much if you don't have a good system of recordkeeping. As long as a customer keeps an active account with your business, you should have an easy-to-access record of all agreements and contracts that the customer has accepted. This will also include acceptance of terms for transactions, purchases, etc.
7. Renew agreements and contracts at every new transaction
It is ideal to renew the contract agreement at every new purchase or transaction to make absolutely sure that each transaction is covered by your legal terms.
Amazon achieves this with a simple "you agree" statement and agreement links added right below the 'Place your order' button. This is shown every single time a user places an order:

8. Renew agreements for every update
It is important to request renewed acceptance whenever your agreements are updated or changed.
For example, when Airbnb updates its Terms of Service, they require each member to agree to those terms before they can access their account: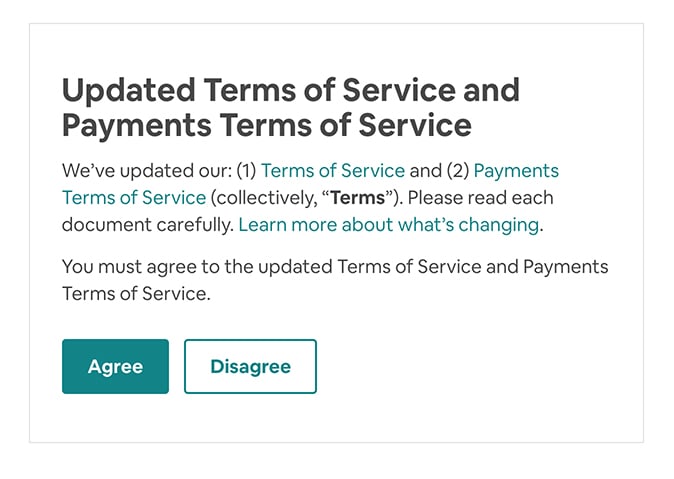 Privacy Policy updates should also warrant renewed user acceptance, as seen in this user notification from WhatsApp: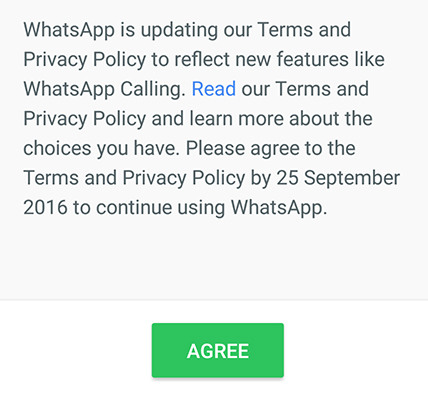 In regard to updated contract terms, make sure you keep clear records of exactly which version of your contracts each customer has agreed to. You'll need to know which version of each contract they are subject to, since only those versions of contracts that they have actively accepted may be upheld in case of a dispute.
Clickwrap in the EU

In the European Union, there are regulations in place that affect how clickwrap agreements work - namely, the General Data Protection Regulation (GDPR).
If your business collects any personal data whatsoever from EU-based consumers (this includes geolocation data or IP addresses), then your clickwrap agreements will need to comply with GDPR requirements.
Since the GDPR is concerned with privacy, these regulations will apply to requesting EU user consent to process data according to your Privacy Policy. These are the conditions for requesting consent and acceptance for your Privacy Policy according to the GDPR. Consent must be:
Requested in a clear and intelligible way - Request for consent must be clear, conspicuous, and easy-to-understand.
Freely given via a clear affirmative action - Users must accept the Privacy Policy through an affirmative action such as the tick of a checkbox or click of a button. Freely-given means that checkboxes may not be pre-ticked.
Informed and specific - Consumers should be informed specifically what their acceptance entails and provided with clear access (such as a link) to the documents they are agreeing to.
Unambiguous - Consent may not be implied or combined with other requests. It must be requested in a clear and unambiguous manner.
Well-recorded - All records of consent should be well-recorded and easily accessible upon request.
Retractable - Users must be given easy access and instructions on how to revoke their acceptance and consent at any time.
Examples of GDPR-Compliant Clickwrap Consent
The first time you collect personal information from any EU resident, it would be advisable to request their consent and acceptance of your Privacy Policy in order to avoid infringement of the GDPR.
Here are a few examples of companies who do this well.
Living Clean requires users to agree with their Privacy Policy before any personal information is collected via webforms: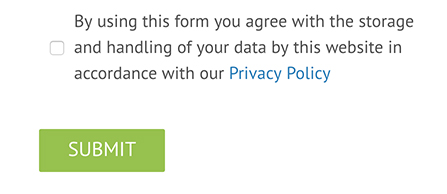 As you can see, this method of requesting consent is intelligible, informed, specific, unambiguous, and freely given with an affirmative click. The checkbox is not pre-ticked when the user accesses the form, so the user must actively tick the checkbox before they can submit personal information.
The Living Clean Privacy Policy also provides EU consumers with a contact email in case they wish to withdraw consent:

While Evernote does not have a specific Privacy Policy consent checkbox like the example above, they too cover their GDPR bases in this registration form: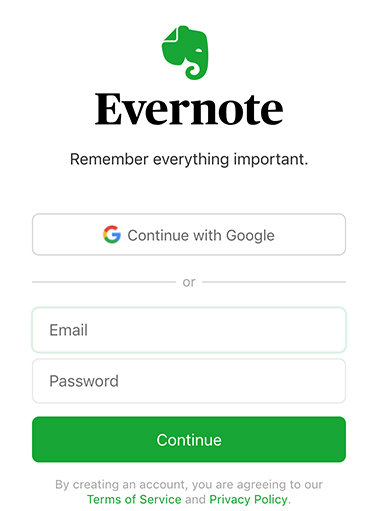 This consent method is GDPR-compliant since it is clearly intelligible, informed, and unambiguous. The agreement is placed in close proximity to the confirmation button with obvious links to the T&C and Privacy Policy that the user is agreeing to. It is clear to the user that by clicking the 'Continue' button, they will be agreeing to the Privacy Policy.
Evernote also provides instructions within its Privacy Policy for how to access personal information and revoke consent:
By using a clickwrap agreement and following the best practices above, you can increase your legal security when entering into contracts and agreements with online customers.
Remember:
Checkboxes are the best way to obtain consent for your agreements
Link your agreements when asking for consent
Ask for consent at places like account sign-up forms, checkout pages and other times when your terms and policies are most important
Make it very clear what it means when a user checks a box or clicks an "Agree" button

Comprehensive compliance starts with a Privacy Policy.
Comply with the law with our agreements, policies, and consent banners. Everything is included.