With affiliate websites comes the need for affiliate disclaimers. Affiliate disclaimers are necessary when a business uses an affiliate marketing model to sell goods or services because it helps establish what affiliation the website has with the company that sells them.
The Competition Bureau is a Canadian government law enforcement agency focused on consumer protection and ensuring compliance with the Canadian Competition Act. The Act and the Bureau do not address the issue of brands and online influencers sharing commercial relationships.
The Advertising Standards Canada (ASC), a self-regulating advertising industry group usually provides oversight.
To help avoid any legal issues, we're going to break down what you need to know about affiliate disclaimers in Canada, and how you can ensure compliance with ASC guidelines.
Our Disclaimer Generator can generate a legal disclaimer for your business, website or mobile app. Just follow these steps:
At Step 1, select where your Disclaimer will be used.

At Step 2, add in information about your website/app and business.

Answer some questions about your business practices.

Enter an email address where you'd like to receive your Disclaimer and click "Generate."

Done! You'll be able to instantly access and download your new Disclaimer.
What is Affiliate Marketing?
Affiliate marketing is a way for marketers to promote the products and services of other companies through their own websites and earn while doing so. Companies pay affiliates a commission when those products or services are sold. This can be a lucrative business opportunity for many Canadians and those who sell affiliate products in Canada.
Affiliations programs promote customer acquisition by incentivizing existing customers to share their experience about a product with others in social media and other channels like email and blogs.
Affiliate marketers may include additional links that provide discounts on purchases as well as lead users back to affiliated websites. Affiliation can occur offline, too, such as at point-of-sale kiosks in retail stores which offer coupons that link directly to specific retailers' website pages.
What is an Affiliate Disclaimer?
Affiliate disclaimers are prominently displayed statements clarifying that the person or website providing an affiliate link is receiving sales commissions since they act as an intermediary. Affiliates should use these statements to provide legal protection against false advertising claims and to maintain transparency.
Here's an example of an affiliate disclaimer on a blog post:

While the FTC demands transparency from affiliate marketers through the use of a disclaimer in the USA, Clause 2 of the Canadian Code of Advertising Standards states, "No advertising shall be presented in a format or style that conceals its commercial intent."
The statement implies the need for affiliate disclaimers in Canada, and as previously noted, beginning in 2017, Canada started updating its guidelines to include the need for affiliate disclosures specifically.
Affiliate disclaimers are considered a good business practice and are now a legal requirement. If you are caught without one, you could face a fine or your website could be shut down.
The Need for Affiliate Disclaimers

The Office of the Privacy Commissioner of Canada (OPC) published a warning for affiliate marketers after an international study discovered substantial infringements of privacy law and the rules regarding unsolicited communications.
The Unsolicited Communications Enforcement Network (UCENet), which is a world-wide network that promotes international spam enforcement cooperation, reviewed hundreds of international websites and thousands of consumer complaints linked to affiliate marketing. UCENet found the following in its 2017 Sweep Report:
Most publicly available agreements between affiliate companies and other entities did not include language about unsolicited communications with affiliates
Most affiliate marketers did not have consumers' consent for electronic communications, even when the law required it
Misleading advertising flourishes in the affiliate marketing ecosystem
Affiliate marketing platforms came and went or operated in other countries, complicating enforcement of these laws
UCENet identified 221 websites for further investigation. Following the Sweep Report, participating agencies in Canada may continue analysis, investigation, or enforcement actions against specified targets.
Canadian Law for Advertisers and Marketers

In light of the Sweep Report findings, the Canadian government has reaffirmed the need for transparency in digital ads and on company websites. Affiliate Marketers are now also required to disclose a clear "Canadian Affiliate Disclosure" on their websites, among other things.
As of October 2017, Canadians have been able to report misleading advertisements, including deceptive affiliate marketing disclosures, so that Advertising Standards Canada or ASC can review these.
However, Canadian efforts to bring about transparency and consumer protections began well before 2017, for instance via the Personal Information Protection and Electronic Documents Act (PIPEDA).
PIPEDA
PIPEDA is the Canadian federal law created to protect the private sector, which is made up of privately owned organizations and not by the government.
PIPEDA refers to personal information collected by commercial, for-profit businesses. This includes activities such as selling, buying, and leasing. Its purpose is to regulate how these kinds of organizations collect, use, and disclose personal information.
It is important that all personal data be collected through fair and legal methods. PIPEDA-compliant Privacy Policies must be made available to provide consumers with information about data collection and other business practices, which is clear, concise, and easily comprehensible.
While PIPEDA never blatantly demanded the use of affiliate disclaimers, some believed its requirements that consumers be provided with "clear, concise, and easily comprehensible" information about a business's practices regarding information was a clear implication for their need.
Of course, many companies and individuals who engage in affiliate marketing completely ignored the implied need for disclosure, resulting in increasing consumer complaints about non-disclosure of information by people paid to endorse products or services on social media.
The Canadian Code of Advertising Standards
Canadian authorities recognized the gaps in the patchwork of laws governing consumer protections and moved to fill them by releasing guidelines that set out standards for Canada's marketing communications.
For marketers, this means they must ensure their ads comply with all aspects of the code to avoid potential sanctions, which can include advertiser-specific or industry-wide measures such as fines, warning letters, or suspensions from advertising programs. It also means affiliate marketers must begin using disclaimers.
The Canadian Code of Advertising Standards (Code), specifically Clause 7 ("Testimonials"), provides guidelines for "truthful testimonials, endorsements, or other representations of opinion and preference."
This applies to all media formats, including native and advertorial content and the representations made by influencers, bloggers, and affiliate marketers.
Disclosure Guidelines for Affiliate Marketing
Affiliates are subject to the same legal and self-regulatory principles as other marketers. This means that affiliates must use clear and conspicuous disclaimers if there is a material relationship between the person and the brand.
For instance, it is considered material if:
A third party paid to be on a list of recommended products or to curate a list
If a person who posts a link receives compensation (or something else of value) for every click through to a link provided, or
If a person who posts a link receives compensation (or something else of value) for products bought at the link provided
Sample Disclaimers According to the Guidelines
"Thanks to [brand X] for sponsoring this list."
"I receive compensation for each click."
"I receive a percentage back from each product sold on the following site."
Here's an example of how an affiliate disclaimer can be formatted to disclose all the required information:

Note that writing or saying "thanks" on its own would not be sufficient disclosure.
Meeting Requirements for Affiliate Links Disclaimers in Canada

The following section of this article lists examples of the various requirements for disclaimers that affiliate marketers doing business in Canada should implement to stay compliant with the law.
For a complete list of all conditions, see the Influencer Disclosure Guidelines.
Websites
You should make disclosures before a URL (clickable or non-clickable).
You should clearly indicate the brand with the material connection.
See the following example:

And here's another that shows how a disclaimer can be made visible before the rest of the content where affiliate links are included: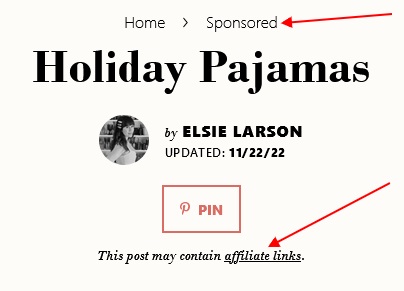 Here's an example of a longform disclaimer that you can post on your site and link to the shorter disclaimer. This will give you a place to provide more detailed information: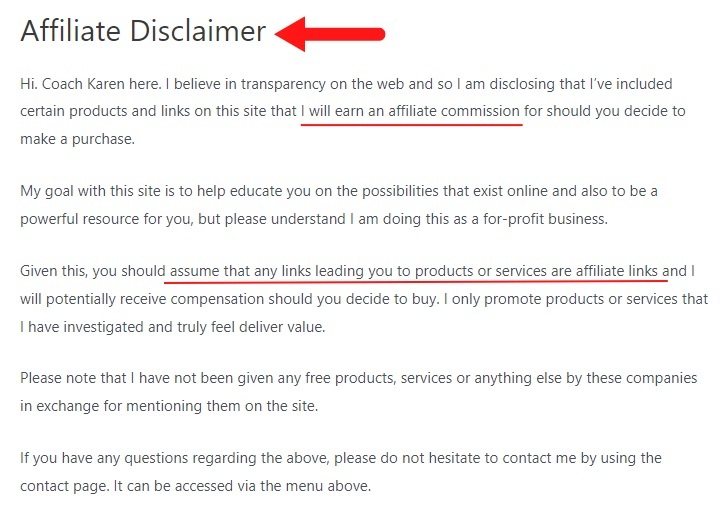 Social Media Posts
A disclaimer should appear in the caption as part of the main message and not just be found within hashtags. But you should use hashtags as well, as seen here: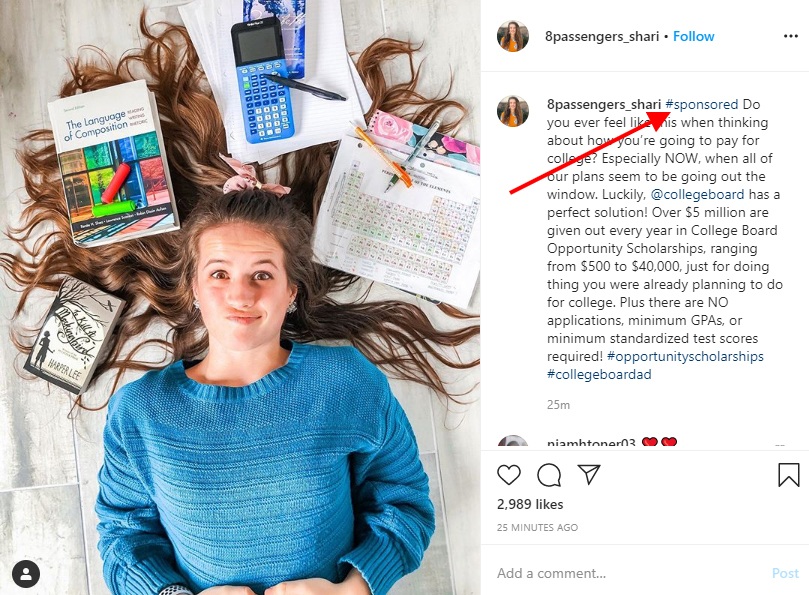 You should clearly indicate the brand with the material connection.
Embed the disclaimer within video content to make sure the disclaimer stays with the video if it's moved or shared across other platforms.
YouTube
Disclaimers should appear at the beginning of a video and also be mentioned verbally or displayed visually within the first 30 seconds of the video.
You should include a disclaimer in the video description.
It's most effective to have more than one disclaimer throughout the video.
The disclaimer should indicate that a specific brand or business paid for collaboration and inspired the content, such as by thanking the brand for sponsorship and collaboration on the video.
Don't solely rely on standard, pre-created platform disclaimers like "Paid Promotion." Always include your own customized, personalized disclaimers.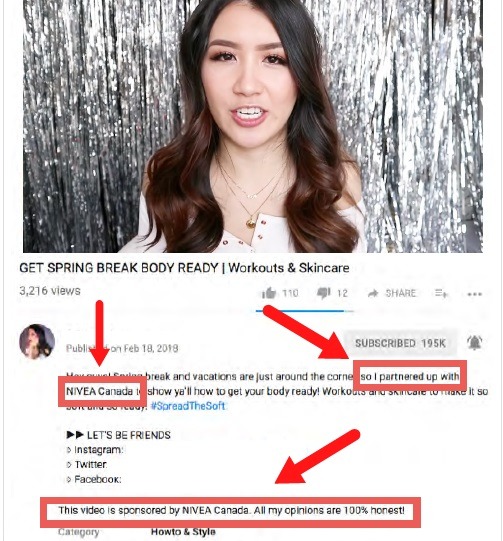 Always disclose the sponsorship relationship, and err on the side of over-disclosure, by using hashtags, text, and a verbal notice in the video itself.
Snapchat
Disclaimers should appear at the beginning of the story and you should verbally mention them or display them visually
If a Snapchat Story has a set of Stories meant to be consumed consecutively, disclosure is necessary at the beginning of the series. For multiple Stories posted independently, each story should have its own disclosure
Disclosures should indicate that a brand paid for collaboration and helped shape the content (e.g., "Thank you to X for sponsoring and collaborating with me on this video") or include one of the recommended hashtags.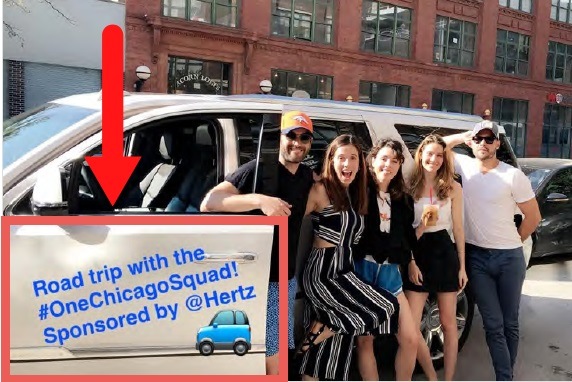 Summary
In early 2017, the ASC established an Influencer Marketing Steering committee to create a best practices document. This document was designed to help influencers and advertisers understand and adhere to the Code as well as the Interpretation of Guideline 5.
The ASC published these best practices in March 2018. They are known as the Influencer Disclosure Guidelines (the Guidelines). These guidelines provide examples of both positive and negative disclosures.
In 2020, the ASC updated the Guidelines to include examples from platforms like Instagram, Snapchat, and Twitter, some of which you can see above. These updates include best practices for affiliate marketing disclaimers.
Today, a disclaimer is a must for affiliate sites. Although it's considered a best practice to include an affiliate disclaimer in your website's Privacy Policy, you should also place it on your homepage and in all content, including blogs, articles, and posts to social media.
The affiliate disclaimer should inform readers if you have been paid for the mention of any product or service. You should always use clear, understandable language while avoiding technical jargon.
You should also steer clear of using terms such as "affiliate links" and instead stick with more common terms like "compensation."
Simple language for this disclaimer could be similar to that found on John Chow's website, one of Canada's top earning affiliate marketers:

Finally, remember that trust and confidence are key to building your company. If you're ever in doubt about what to say in your disclaimer or if you feel unsure about whether you need to disclose a relationship, err on the side of caution.
If you end up using a marketing platform that's not mentioned in the Guidelines or experience a situation that's not covered there, consider the principles outlined in the document and attempt to apply them as clearly and as conspicuously as possible.
Confidently disclose your affiliate relationships and be as transparent as possible. By doing so, you can successfully monetize practically any channel you use for affiliate marketing.

Comprehensive compliance starts with a Privacy Policy.
Comply with the law with our agreements, policies, and consent banners. Everything is included.