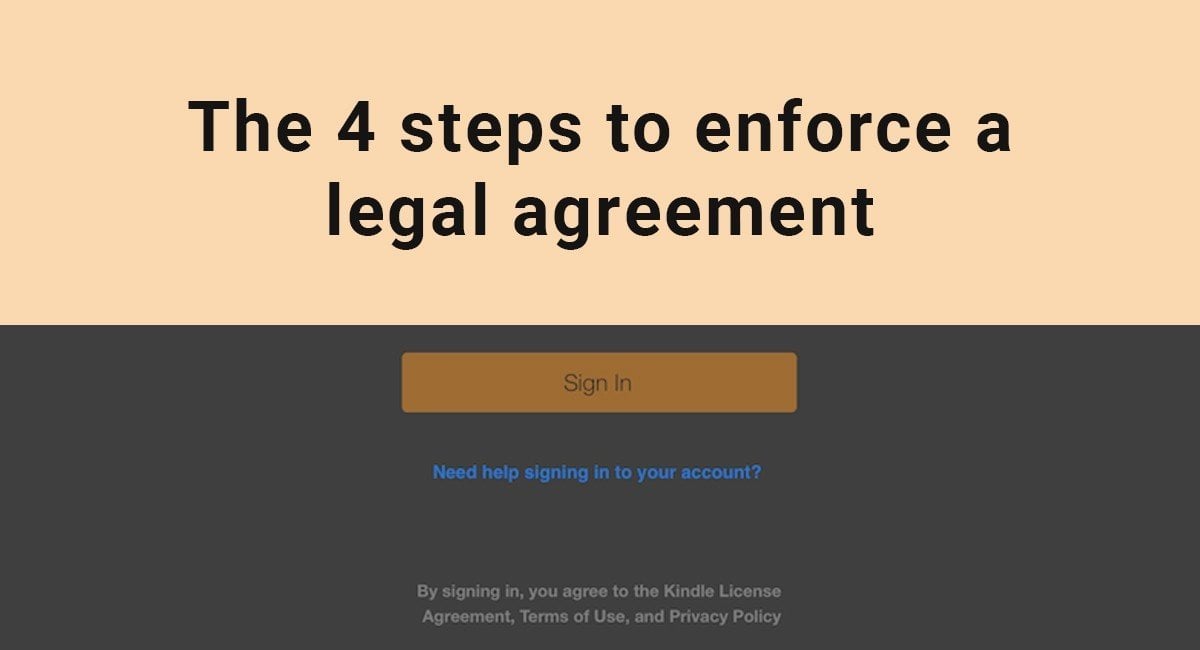 It's widely known that it's good (and oftentimes legally required) to have a wide range of legal agreements for your websites and mobile apps.
If you have a website or app with members-only sections, it's easier to cancel accounts of abusive users if users are given notice that by logging in they agree to your Terms and Conditions and Privacy Policy agreements.
This is why it's important to make sure your legal agreements are enforceable. Clickwrap is a great way to make sure this is the case.
The 4 steps
The path for the enforceability of a legal agreement, be it a Privacy Policy or a Terms and Conditions agreement (also known as Terms of Use or Terms of Service), depends on at least 4 steps:
Users are given notice about the legal agreements they need to agree to
Users can find the legal agreements easily
Users can contact you with any questions regarding the legal agreements
Users are notified before you make changes to your legal agreements on what the changes will be. This step is related to step 1 above.
The "fairness" factor is also extremely important. Courts with judge if the agreement is fair.
Step 1: Give notice about your legal agreements
Giving users notice about the legal agreements they need to agree is important. You need to make sure that users are aware of the agreements they need to read, understand and agree to.
Amazon's iOS Kindle app can be used only if you have an account with Amazon. Whenever a user logs into the Kindle app, the user must agree to Kindle's License Agreement, Kindle's Terms of Use and Kindle's Privacy Policy.
This notification is added below the login form. The notice is thus given to a user everytime the user logs in: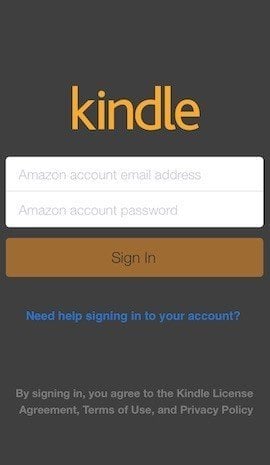 The text reads:
"By signing in, you agree to the Kindle License Agreement, Terms of Use and Privacy Policy."
Users can then click on the Kindle License Agreement link and links to Kindle's other legal agreements.
This definitely gives users notice that these agreements are in place, and that the users are bound to their terms if they do certain things (like signing in).
Step 2: Users can find the agreements easily
The easiest way to make sure that users can find your agreements easily is both by following Step 1 above and by making sure that each webpage of your website has the links:
Place the links in the footer section of your website or within a Settings menu of your mobile app
Place the links anywhere you give a notice of the agreements
Zappos is famous for the "Customer Data Security Breach Litigation" case when the court found that the Terms of Use agreement of Zappos (implemented as a browsewrap agreement) was not prominent and that no reasonable user would have read the agreement.
Zappos have since modified their approach to making sure their legal agreements would be deem enforceable in the future. When you sign in to your account, a notification is added below the login form: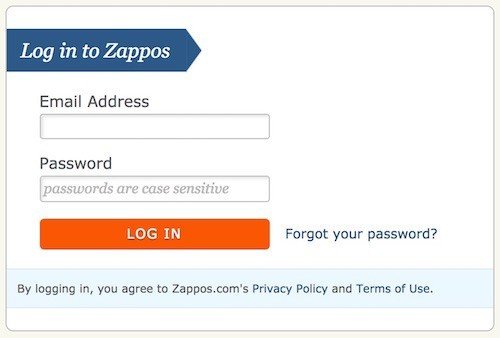 The text reads:
"By logging in, you agree to Zappos.com's Privacy Policy and Terms of Use."
The same kind of notification is added if you want to register an account with Zappos and make a purchase:

The text reads:
"By registering, you agree to Zappos.com's Privacy Policy and Terms of Use."
The links are also place in the footer section of Zappos website:
Most companies choose to insert a section in their legal agreements, similar to a clause or provision, that details how to contact the company with questions regarding the legal agreement, its terms, its rules, and so on.

Step 4: Give notice about changes
Users should be given notice of future changes to your legal agreements. You should ask for users to agree to the new changes, thus making the changes enforceable: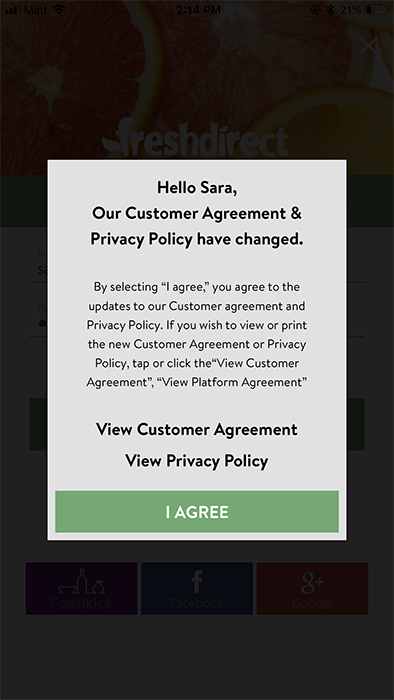 When Zoho updated its Privacy Policy and Terms of Service it emailed every user: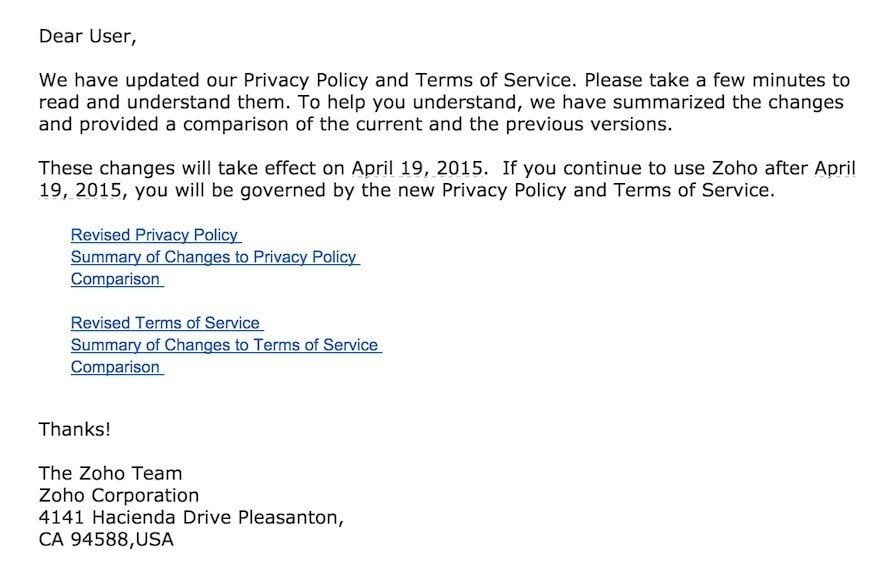 Digital Ocean used the dashboard section of its user accounts to given notice about the new changes in their Terms of Service agreement:

It also helps to have the "Amendments" clause in your legal agreement before you apply changes to the agreement.