While an activity or action may not be illegal on its own when it comes to your website or mobile app, sometimes not disclosing that activity or action to your users can make the Federal Trade Commission ("FTC") step in.
Consider the case of AmeriFreight.
The FTC found that AmeriFreight, a company that arranges shipments of vehicles through a network of third-party shippers, was engaging in deceptive advertising practices.
AmeriFreight was offering $50 discounts on shipping costs to customers if they left reviews on the company website, and ran a monthly competition where the writer of the best review would win one hundred dollars.
This program, of course, resulted in there being a large number of reviews on the AmeriFreight website.
AmeriFreight used to claim the following:
more highly ranked ratings and reviews than any other company in the automobile transportation business.
While this may be a true claim, it's a material fact for customers to know that the reason there are so many ratings and reviews is not because AmeriFreight is the most popular company solely because of good performance, but rather because of the incentive program and discount offered to people for leaving a rating and review.
Offering money to people who leave reviews is just fine, but this payment and incentive program must be disclosed to your users and to potential customers in some way, otherwise there is deception.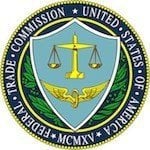 According to the FTC, the appropriate standard that should be used to determine whether a disclosure is required, is if:
there exists a connection between the endorser and the seller of the advertised product that might materially affect the weight or credibility of the endorsement (i.e., the connection is not reasonably expected by the audience).

Most websites do not pay customers to leave reviews or offer discounts for this action. Most reviews on websites and products are unbiased and reflect honest user experiences.
TermsFeed is the world's leading generator of legal agreements for websites and apps. With TermsFeed, you can generate: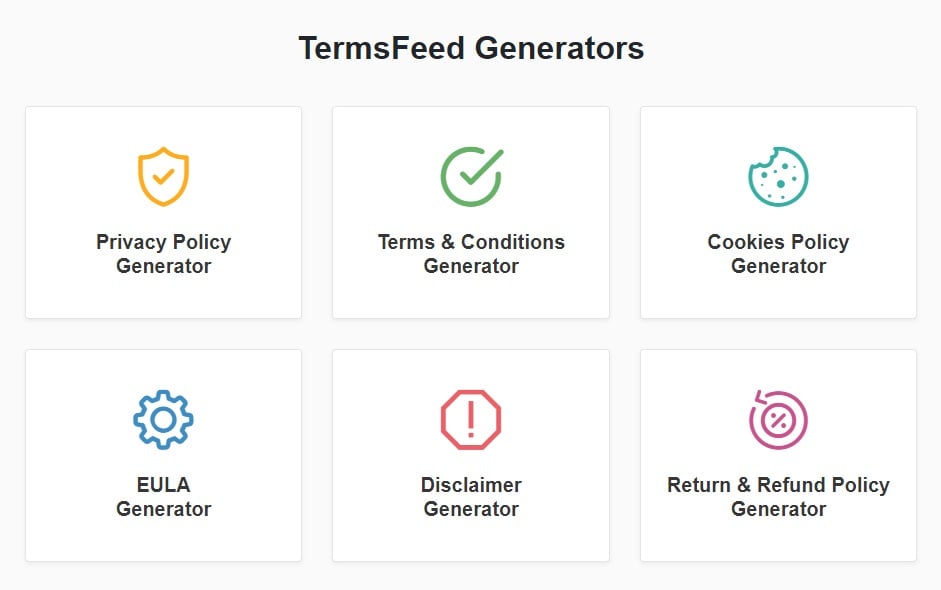 Offering compensation for a review clearly can lead to bias, and offering a contest with a monetary prize for the best review clearly creates an influence on the quality of reviews left by individuals.
Customers of AmeriFreight were not only encouraged to leave a review but to leave a really thorough and "good" review that would impress AmeriFreight enough to win the $100 prize.
All AmeriFreight had to do to stay legally compliant and off of the FTC's radar was to clearly disclose when their posts and reviews were sponsored and when reviewers were compensated for writing their reviews.
How Should Disclosures Be Made?
Material and necessary disclosures such as this should "not be relegated to 'Terms of Use'," according to FTC.com's Disclosures section.
This is especially when what's being disclosed is that a company is paying their customers for any positive online reviews, ratings, or social media posts.
A notice needs to be on the reviews page itself that tells that reviews have been sponsored.
Conversely, if you are paid by someone to write a review on your own personal website or blog, you must let this be known by mentioning that you were compensated, somewhere in the post or article.
Without these disclosures, the FTC may find that false advertising is occurring.
When Should Disclosures Be Made?
If you pay for a review, a promotional placement, or a promotional article, you should mark it as sponsored or as done with compensation.
Consider the way Google's Search Ads are marked as being Sponsored Links.
This lets searchers know that the reason these links are at the top of the search list is not just because these links are the most popular or most highly rated or recommended, which otherwise might be what searchers would think.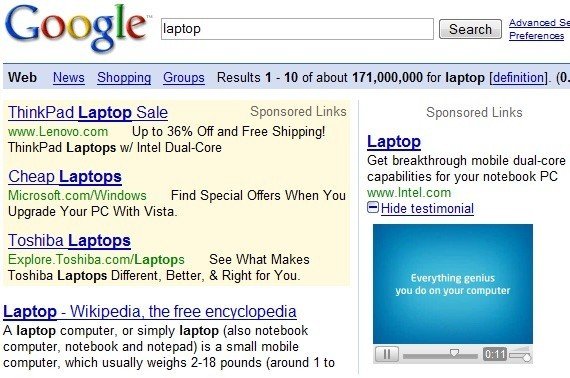 This notation makes it clear that the reason these links are at the top of the list is because the company itself has paid to have the link at the top.
Consider another example from the Lord & Taylor advertising campaign that resulted in an FTC violation.
Lord & Taylor gave a stylish paisley dress to 50 well-known and popular fashion bloggers and paid the bloggers to post pictures of themselves on Instagram while wearing the dress.
Not one of the bloggers disclosed that they had been paid to wear the dress and post the pictures.
This advertising campaign resulted in the dress selling out of Lord & Taylor stores at a remarkable speed.
If shoppers had any idea that their favorite fashion blogger was paid to wear the paisley dress rather than thinking the fashion blogger chose the dress on her own, this may have resulted in less people buying the dress and not being influenced by the Instagram images.
This is a factor that the FTC considers when determining if a practice is deceptive and if sponsorship and compensation should be disclosed.
According to the FTC, a simple hashtag such as "#ad" or "#sponsored" in the caption of the images posted by the bloggers could have made the difference between the images being acceptable and them being deceptive advertising practices.
Note the image below and how the "Sponsored" link is clear.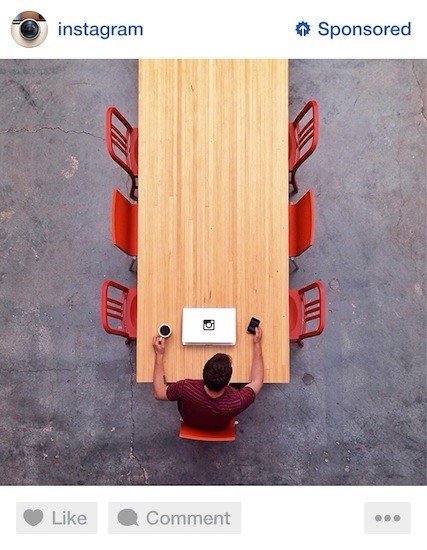 This is how Instagram marks images from companies or businesses that are paying to be promoted on Instagram.
There are a number of other instances where actions and information should be disclosed to avoid legal issues and stay compliant with existing rules and regulations.
If users are creating accounts on your website and by doing that they'll start receiving marketing emails from you, disclose this in your Privacy Policy and possibly in your T&C agreement.
Make sure users have access to an opt-out mechanism.
Similarly, under the Digital Millennium Copyright Act ("DMCA"), requests can be made by individuals who believe their ownership rights are being violated by material posted or used on a website, such as images, artwork, and content.
These "DMCA Takedowns" should be described in your Terms and Conditions agreement (through a DMCA clause in the agreement) and include details on how someone can make a request for a takedown, like Dropbox.com: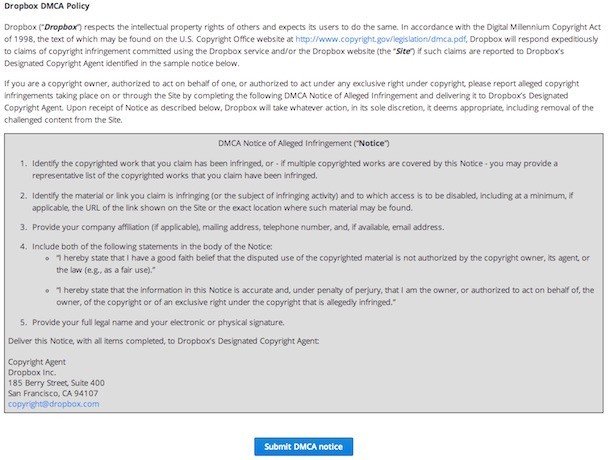 Note how thorough and clear 500px discloses information about copyright complaints.
Detailed instructions and contact information are included in the relevant section of the Terms of Service on the website. This counts as a clear disclosure to users and visitors of the website that the DMCA Takedowns are in effect.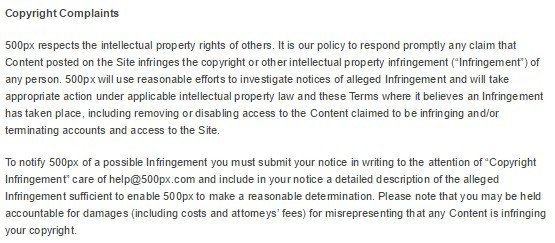 It's better to disclose more information than may be necessary rather than be found in violation of a disclosure requirement.

Comprehensive compliance starts with a Privacy Policy.
Comply with the law with our agreements, policies, and consent banners. Everything is included.