Adding a Disclaimer to your Wix website comes with many benefits. It also may be a requirement in some cases, such as with affiliate disclaimers.
Maybe you're trying to limit your liability with a use at your own risk disclaimer, spruce up your blog with a blog content disclaimer, or display another helpful, informative disclaimer on your Wix website. Either way, we can help.
Here are the quick and easy steps to take to add a disclaimer to your Wix website and link it to your Wix site's footer. We also have a Disclaimer Generator to help you create any disclaimers you may need or want.
Our Disclaimer Generator can generate a legal disclaimer for your business, website or mobile app. Just follow these steps:
At Step 1, select where your Disclaimer will be used.

At Step 2, add in information about your website/app and business.

Answer some questions about your business practices.

Enter an email address where you'd like to receive your Disclaimer and click "Generate."

Done! You'll be able to instantly access and download your new Disclaimer.
When Should My Wix Website Have a Disclaimer
There are a number of instances when your Wix website will need at least one disclaimer, and oftentimes many disclaimers. Let's look at just a few of them.
If you engage in affiliate marketing, you're legally required by the Federal Trade Commission (FTC) in the U.S. to post an appropriate affiliate disclaimer even if your website runs on Wix.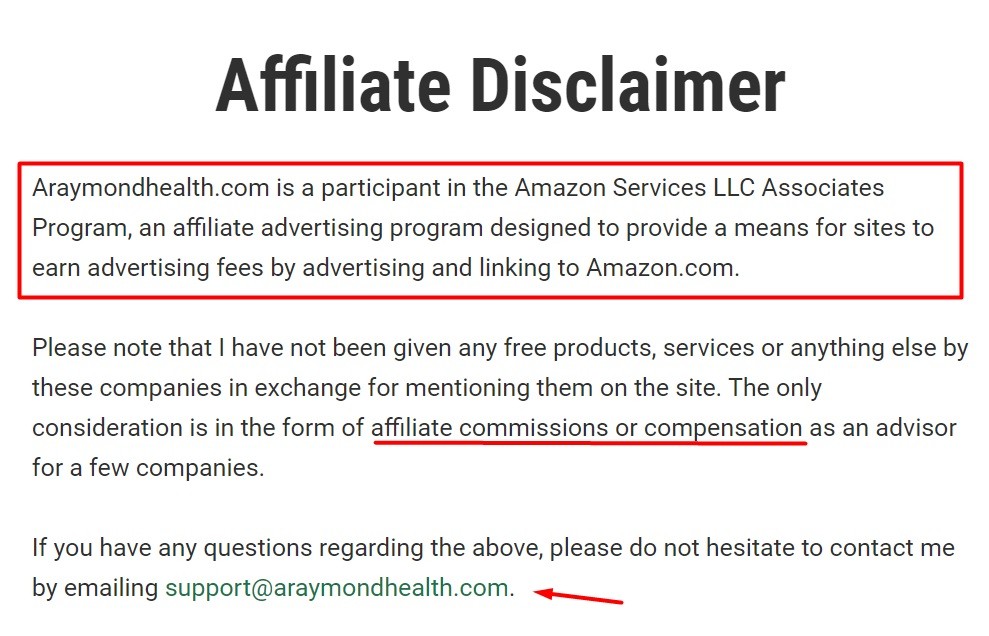 If you wish to avoid legal liability for any advice, instructions or products you offer, you'll need to include a disclaimer that protects you and your website.

If your website discusses topics such as medical, financial or legal information, a disclaimer will make it clear that no professional relationship is being formed between you and the reader.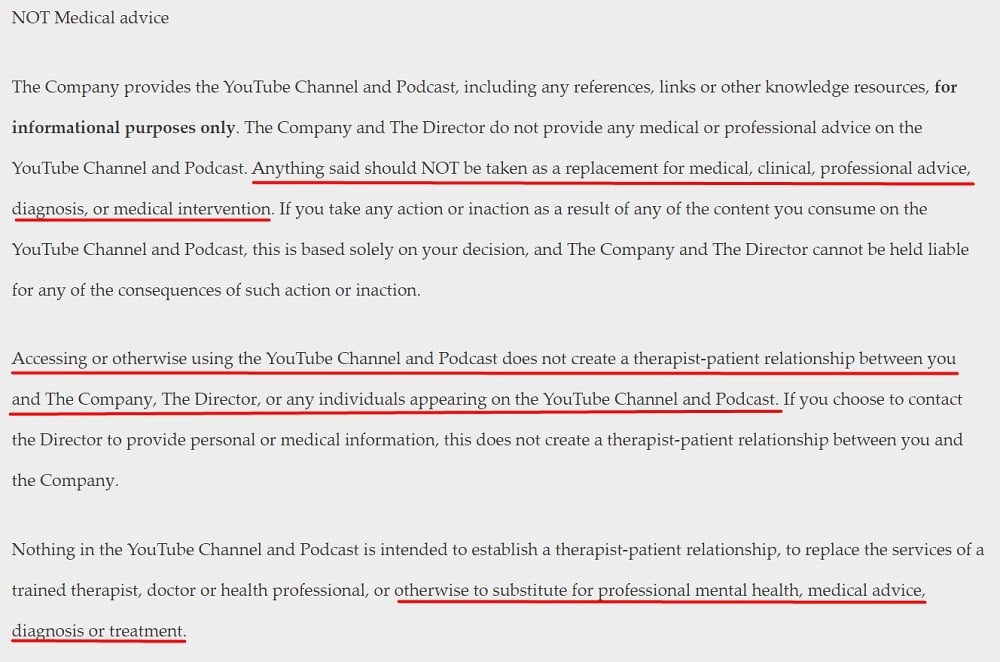 Ecommerce websites should include warranty disclaimers for added protection in case some of the sold products are faulty.

While most disclaimers are not a legal requirement, they come with some priceless legal benefits. This means you can avoid a lot of potential legal hassles in the future by adding appropriate disclaimers to your website today.
How to Add a Disclaimer to Your Wix Website
Once you have your disclaimers ready to display, you'll need to add a new page to your Wix site where your disclaimer text will go.
Here's how you add a new page and then add your disclaimers to it.
Log in to Wix.
In the Wix Dashboard, click on Edit Site:

When the home page opens, click on Menus & Pages on the left side of the Editor:

In the Site Pages Menu, click on + Add Page at the bottom of the panel:

Enter the name for the new page as "Disclaimer" and click Done:

While on the new created Disclaimer page, click on the 3 dots to open the page menu and go to Settings:

Under the Page Info section, toggle the hide from menu button to be active. Close the Editor window:

While you're on the newly created page, click on + Add on the left side of the Editor:

When the Add to Site Editor opens, scroll down and choose Embed Code, then click on Embed HTML on the right side:

Now you need to add text to your Disclaimer page.

If you do not have a Disclaimer, you can use our Disclaimer Generator and create it within minutes.

Once you have the Disclaimer created by TermsFeed, let's get the policy text. Under the Copy your Disclaimer section, click on Copy this to clipboard:

Go back to the Wix Editor and double-click on the HTML box so that the HTML Settings window opens. Then just paste the code and click the Update button:

You're done!
Link to Disclaimer from Wix Website Footer
Now that you've added a new page for your disclaimers, you can help your users find and access your disclaimer page quickly by adding a link to your Wix site's footer.
People know to look in a website's footer for important information and links, and most businesses use this space on their sites for displaying such content.
Here's how you add a link to your Wix site's footer that links to your Disclaimer page.
Log in to Wix.
In the Wix Dashboard, click on Edit Site:

Scroll down to the footer of the home page and then go to + in order to Add more elements to your footer:

When the Add to Site Editor opens, click Text, then Themed Text and choose, for example, Paragraph:

Drag the text element to the bottom of the page (as close to the footer as it goes) and click Move To Footer:

After you place the text box in the footer, double-click the Text box in order to edit the text. Type in "Disclaimer," select it and click on the link icon of the text editor:

When the link opens, choose Web Address:

In order to get the Disclaimer URL link, go to the TermsFeed Disclaimer Generator to create the Disclaimer and get the hosted Disclaimer URL.

Once you have the Disclaimer created by TermsFeed, click "Copy" from the "Link to your Disclaimer" section to copy the URL:

Go back to the Wix editor and paste the link into the Web Address field:

Click Done.
Bonus tip
How to Add Legal Policies for Wix Store on Product and Checkout Page
If you run an ecommerce store and need legal agreements, use TermsFeed Generator to create it within minutes and make your business legally compliant today.
Summary
Taking just a few minutes to add a disclaimer to your Wix website will help protect your website, limit your liability, increase your site's legal compliance and also keep your users informed.
If you don't have a disclaimer ready to add to your Wix website, our Disclaimer Generator can help you create the disclaimers you need. Then, the simple instructions above can help you display them on your Wix website.